This article was first published on Horizen
-----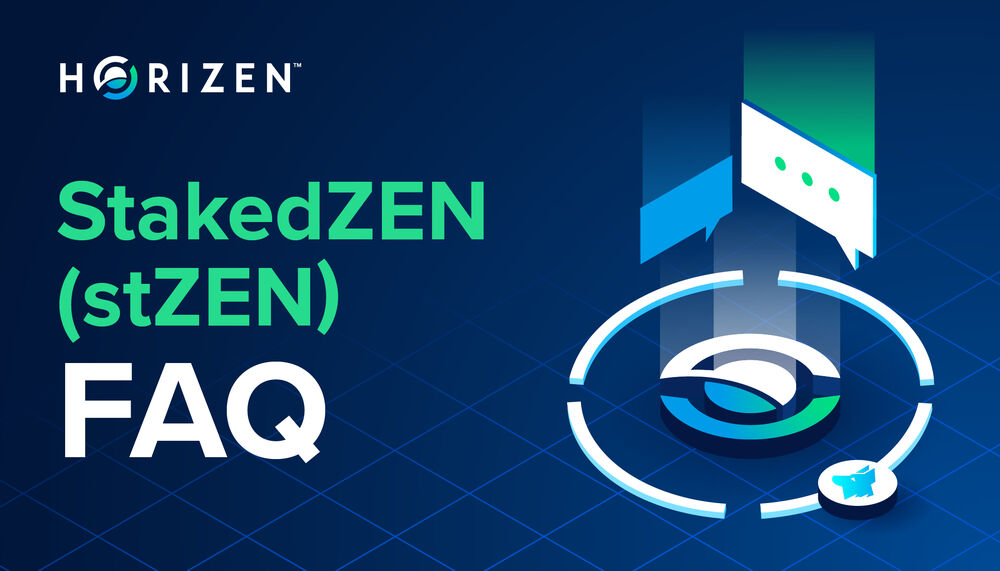 Horizen and StakeHound recently partnered together to build a new DeFi bridge for ZEN. Through this partnership, a new ERC-20 token called StakeZEN,or stZEN will be issued. By using stZEN, ZEN holders will be able to participate in the Ethereum-based DeFi ecosystem AND earn Horizen node rewards at the same time!
Here are the answers to the most frequently asked questions we received from the community:
Q
What's the difference between ZEN and stZEN?
ZEN is the native cryptocurrency of the Horizen blockchain. StakedZEN (stZEN) is an ERC20 token issued by StakeHound as a 1-to-1 representation of ZEN staked with StakeHound.
Q
What are the benefits of stZEN?
stZEN will allow you to participate in the Ethereum ecosystem while earning Horizen node rewards at the same time.
Q
What's the easiest way to acquire stZEN?
You will be able to buy stZEN on
SushiSwap
, a decentralized exchange. The stZEN Ethereum contract address will be published on https://www.horizen.io/stzen/. Meanwhile,
you can try stZEN on testnet
. As an alternative, you can also swap ZEN for stZEN directly with StakeHound, subject to KYC/AML procedures.
Q
What if Sushiswap does not have enough stZEN for large buyers?
Buyers are also serviced by StakeHound and
Copper
that allows swapping ZEN for stZEN on a 1:1 basis. Note that both require KYC/AML checks.
Q
Is stZEN – ZEN exchange possible through StakeHound only? What's the typical wait time for either ZEN-> stZEN and stZEN->ZEN exchange?
It is possible to exchange between ZEN<>stZEN through StakeHound and Copper....
-----
To keep reading, please go to the original article at:
Horizen