This article was first published on IOTA Foundation Blog
-----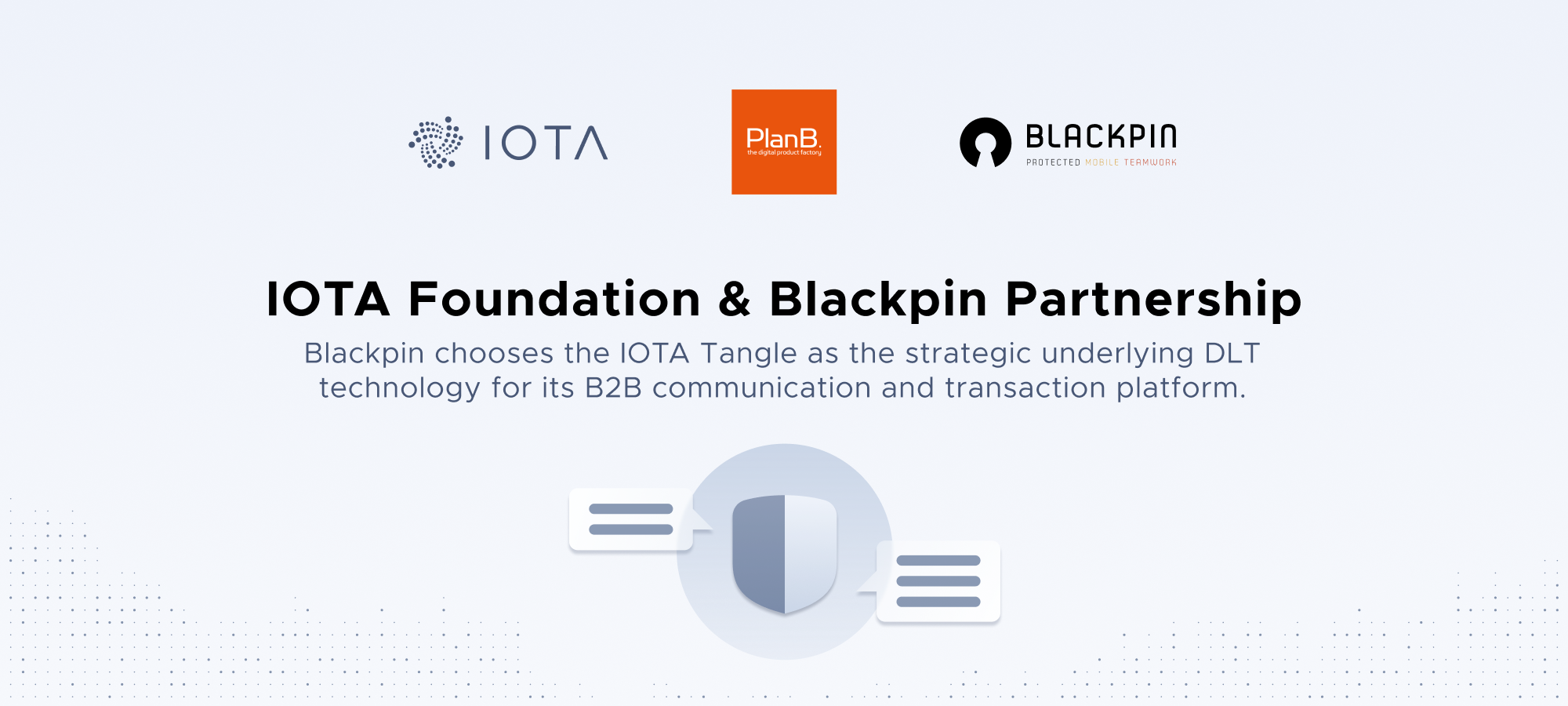 The encouragement to work in a flexible remote manner has greatly increased over the past months. Where on-site meetings were formerly seen as a main driver for trust and collaboration, and thus value creation, a new paradigm change to collaborate remotely has been proven effective and is quickly finding its part in new collaboration models.

By building a secure digital service platform for the European market, based on its GDPR/DSGVO-compliant mobile messenger, Blackpin brings together collaborators and individuals among the value chain of businesses by providing a secure and european B2B messenger alternative for digital services. Whereas corporate messaging systems are mainly focused on an internal collaboration, Blackpin works as a B2B service platform to facilitate data and information exchange, while providing the underlying solution for legally binding contracts and billing. For example to pay for legal advice per minute, based on geo-information, or facilitate a payment directly with a service provider. This reduces friction and the process overhead, providing time and cost savings for all parties involved.

We are excited to announce that with its scalable design and focus on data immutability IOTA will provide the underlying basis for Blackpin, to enable a secure data exchange, storing contractual audit relevant information. IOTA's growing ecosystem and functionalities like Digital Identity, Smart Contracts, Digital Asset Management and Micropayments provide a digital trust infrastructure which cater to Blackpins different requirements, all integrated from within one open source technology. Especially the fundamentally different design and zero-transaction-costs is a primary factor to utilize the public infrastructure without the financial, legal and regulatory aspects for companies to acquire and manage Cryptocurrency. IOTA thus mitigates the bottlenecks of traditional blockchain technology.

"Indeed, we still have a lot to do. Similar to WeChat in China in the C2C area, our technology in the B2B area should be ...
-----
To keep reading, please go to the original article at:
IOTA Foundation Blog