This article was first published on IOTA Foundation Blog
-----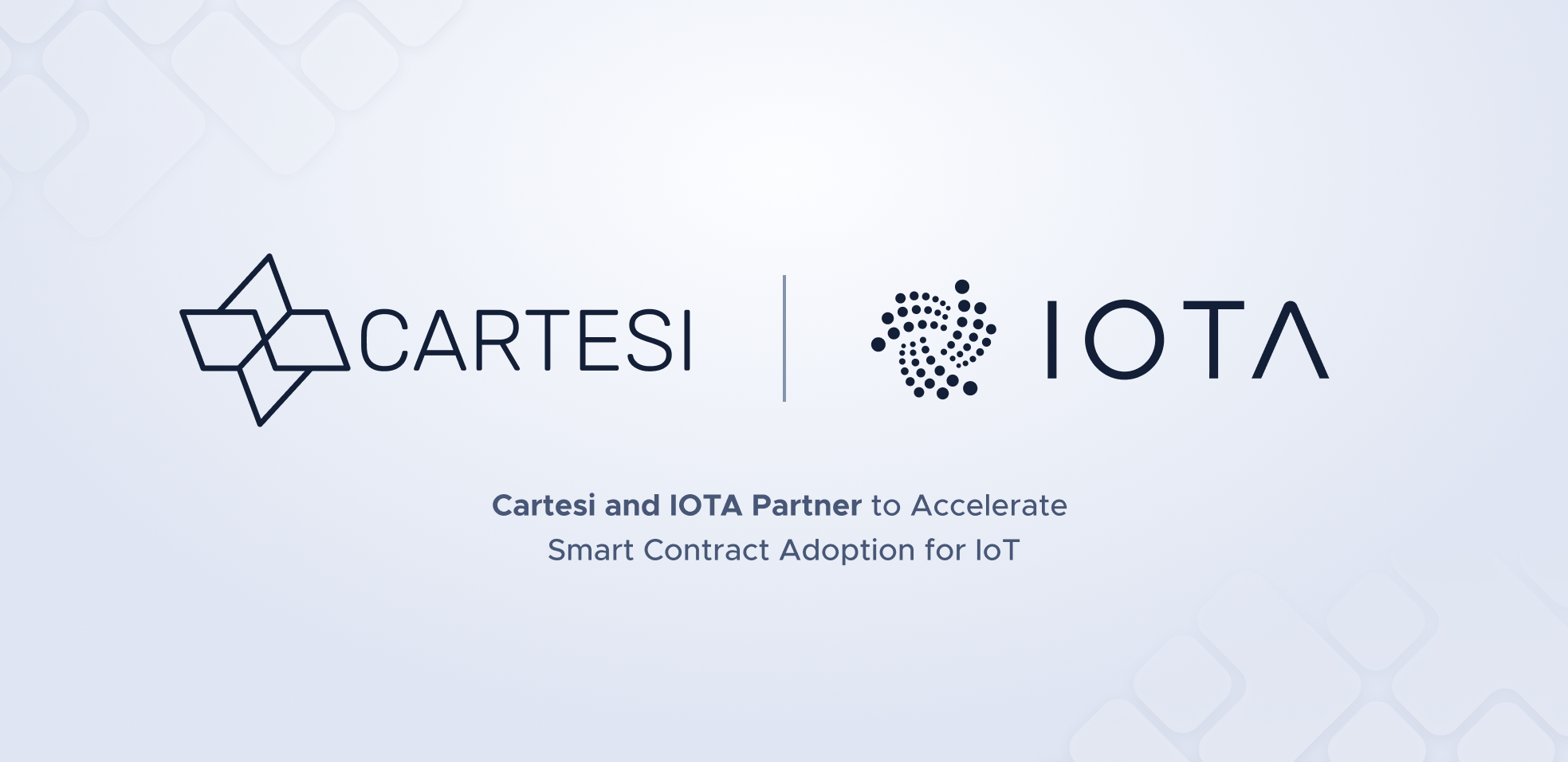 With IOTA Oracles, IOTA Smart Contracts and Cartesi's Linux based virtual machine, the two groups will bring non-blockchain based use cases and businesses into the world of decentralized finance (DeFi), Gaming, NFTs, and industrial IoT.
We are excited to announce our formal partnership with Cartesi, an organization committed to introducing mainstream software stacks (e.g. Linux VM) to the world of distributed ledger technology and smart contracts. As part of this partnership, we will work closely together over the coming months with the objective of accelerating the development and adoption of IOTA Smart Contracts, and to integrate the Cartesi VM as an official VM option for IOTA dApps.
With both networks and communities officially partnering, we hope to expand the user base of popular Decentralised Finance (DeFi) use cases such as Automated Market makers (AMMs), gaming, Non-Fungible Tokens (NFTs), and Oracles, while strengthening IOTA's ability to offer decentralized technologies to corporations using common technology stacks.
One of the key goals of the IOTA Foundation has always been to bridge the divide between real world applications and blockchain technology. Many of the solutions available today suffer from key design constraints that prohibit wide-scale adoption outside of the well known 'crypto applications' we see popular today.
With IOTA, we've designed tools, architecture, and software that allow corporations to leverage decentralized technologies with little friction and minimal overhead. With our focus on standardization, the IOTA protocol is living up to its promise of delivering on the concept of 'permissionless innovation', with organizations using our technology, including us in cutting edge research, or referencing us in industrial patents independent from any outreach by the IOTA Foundation.
The IOTA Foundation and Cartesi stand well-aligned in vision: Cartesi is working to close the gap between the mainstream software world and blockchains. This gap ...
-----
To keep reading, please go to the original article at:
IOTA Foundation Blog