This article was first published on IOTA Foundation Blog
-----
IOTA 1.5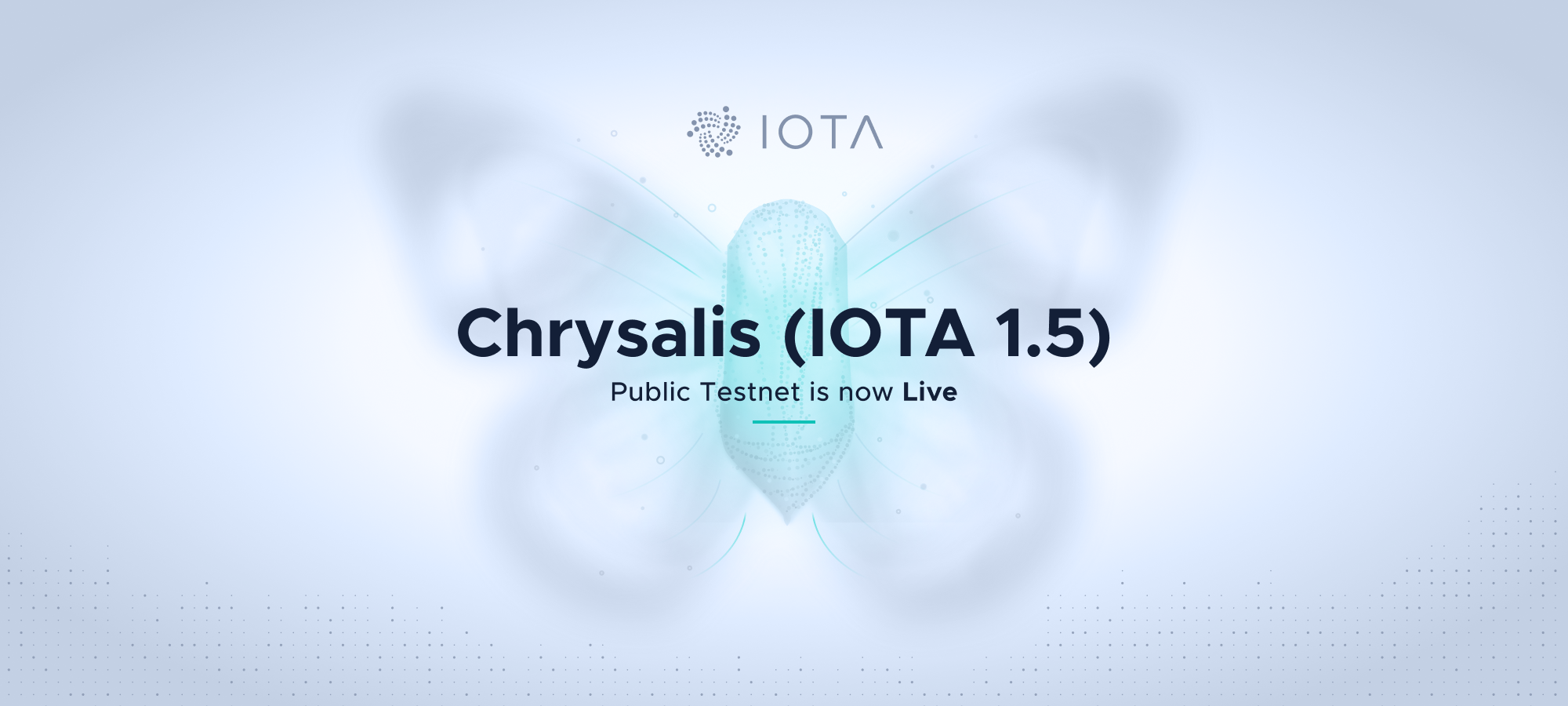 IOTA 1.5 (also known as Chrysalis) is IOTA's intermediate stage before Coordicide is complete. You can read more about the strategy for releasing Chrysalis here.
The Chrysalis phase 1 components were deployed to mainnet in August. Today the engineering team marks a significant milestone with the release of the Chrysalis phase 2 testnet.
IOTA 1.5 Testnet
Today we are opening the Chrysalis testnet to the public. This period is key to a successful protocol upgrade early in the new year. We welcome everyone to test the functionality and provide feedback.

The release of Chrysalis phase 2 on the IOTA mainnet will be the biggest upgrade the IOTA network has ever undergone. A complete protocol rewrite that sets the stage for adoption and brings us one step closer to IOTA 2.0.
Bear in mind that changes are still ongoing, and there will be bugs, audits will be performed, and breaking changes introduced. That's all part of the process.
If you have an existing integration on the IOTA protocol, the testnet and libraries will allow you to start the initial work to transition your integration towards the final implementation of IOTA 1.5. These are the components we are publishing with the testnet:
A new wallet.rs library with JS bindings via Neon.
A new CLI wallet, built on wallet.rs, that allows you to perform basic value operations and build integrations that work with tokens.
A new faucet for requesting testnet tokens for use in your wallet.
...
-----
To keep reading, please go to the original article at:
IOTA Foundation Blog