This article was first published on IOTA Foundation Blog
-----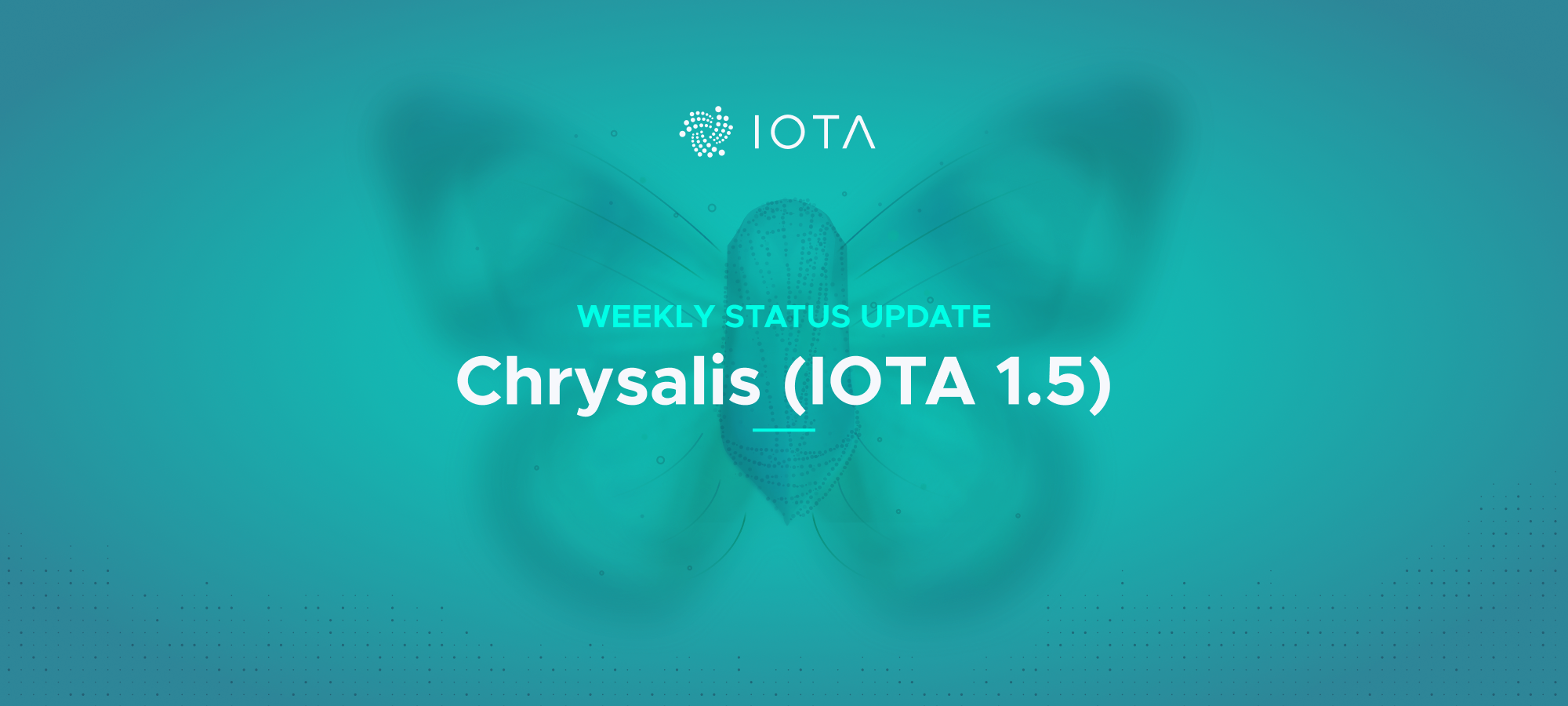 Published weekly as a summary of Chrysalis phase 2 updates. Please clickhereif you want to read the full monthly dev status update.
IOTA 1.5 (also known as Chrysalis) is the mainnet's intermediate stage before Coordicide is complete. You can read more about the strategy for releasing Chrysalis here.  
The Chrysalis phase 1 components were deployed to mainnet in August. The engineering team is now working on Chrysalis phase 2.  
This week, the Bee team performed a special live session where they demonstrated running the Bee node on a private Chrysalis testnet, connecting to Hornet nodes and synchronizing.
The team is fixing and updating pieces across network, ledger state, tangle storage, and API implementations.
The new API is close to being fully implemented, with a few bits of the message sending API ongoing. Changes to the API in both Bee and Hornet are still expected throughout the testing phase of Chrysalis.
Moving crates to the main Bee repository is ongoing.
The Delta snapshots functionality has been merged.
Added bech32 encoding to the REST API.
Progressing on configuration and set up of the public Chrysalis testnet.
Our Rust implementation of standard client library and wallet functionalities
Fixing outstanding issues on the wallet.rs side, for example a timeout when sending tokens with neon bindings.
Wallet....
-----
To keep reading, please go to the original article at:
IOTA Foundation Blog