This article was first published on IOTA Foundation Blog
-----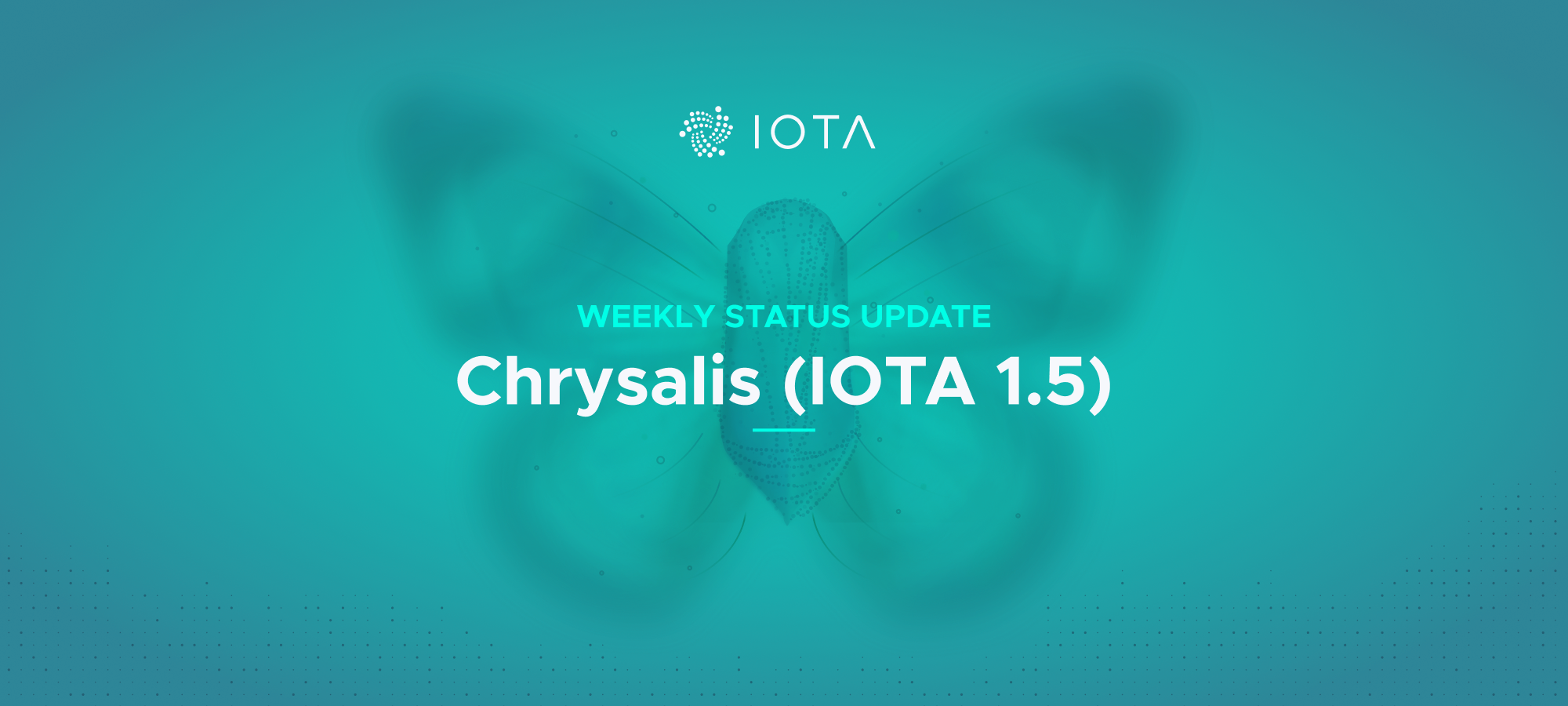 Published weekly as a summary of Chrysalis phase 2 updates. Please click here if you want to ready the full monthly dev status update.
IOTA 1.5
IOTA 1.5 (also known as Chrysalis) is the mainnet's intermediate stage before Coordicide is complete. You can read more about the strategy for releasing Chrysalis here.
The Chrysalis phase 1 components were deployed to mainnet in August. The engineering team is now working on Chrysalis phase 2.
This week's updates and status
Phase 2 Public Testnet
We are now in a phase of testing Chrysalis functionality on a private testnet. We are working on bringing all the necessary bits and pieces for making the testnet public soon! This includes
the CLI wallet - done,
new faucet - done,
complete infrastructure, which we have been working on with the Hornet team,
node software stabilized - breaking changes will still be part of the testnet,
wallet.rs with JS bindings - done,
iota.rs with JS bindings - implementing local PoW and bug fixing.
Bee
This week, the Bee team performed a live session where they integrated database storage into the node.
Ledger state and snapshot loading are in progress.
The message sending functionality of the new API for Chrysalis has been fully implemented in the node. The team is now adding support for bech32 encoding.
...
-----
To keep reading, please go to the original article at:
IOTA Foundation Blog