This article was first published on IOTA Foundation Blog
-----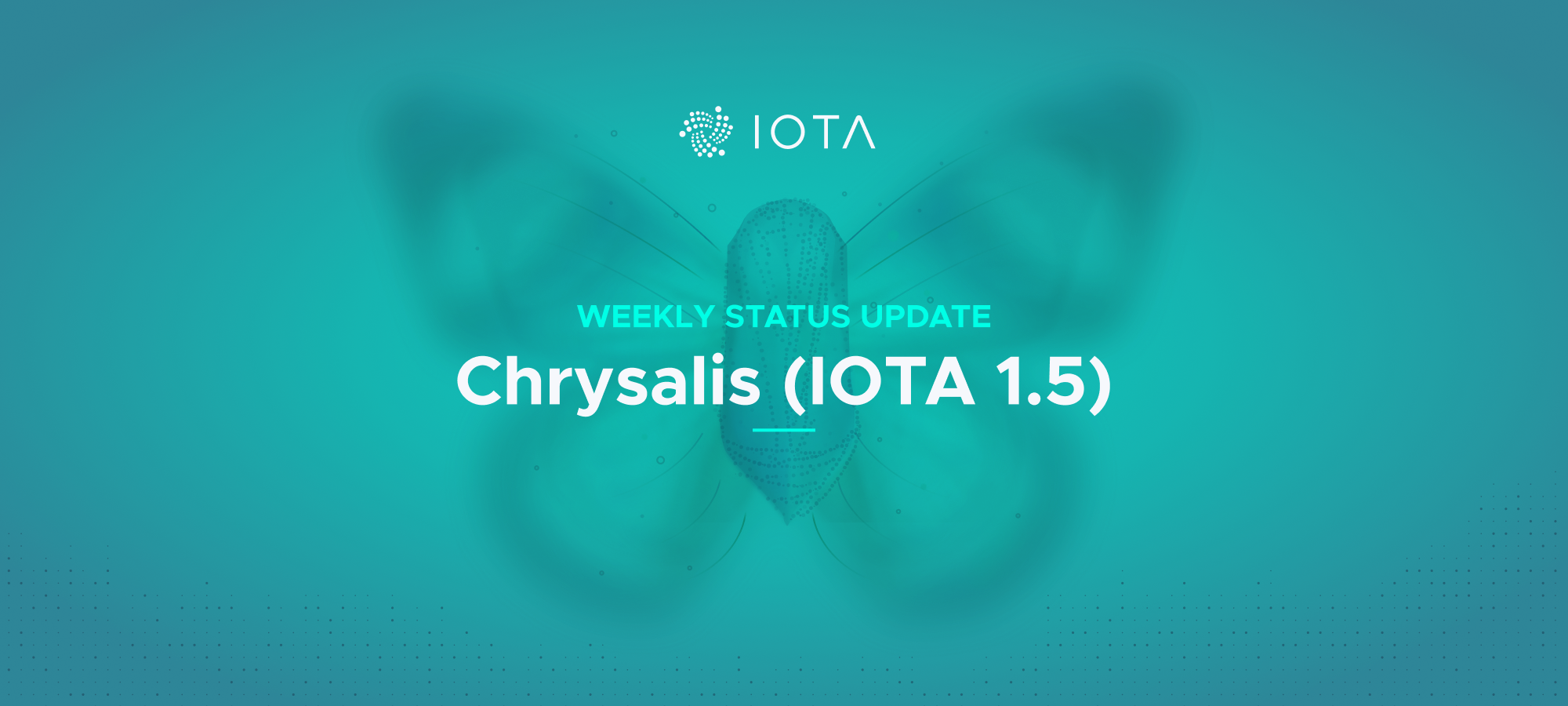 Published weekly as a summary of Chrysalis phase 2 updates. Please click here if you want to ready the full monthly dev status update.
IOTA 1.5
IOTA 1.5 (also known as Chrysalis) is the mainnet's intermediate stage before Coordicide is complete. You can read more about the strategy for releasing Chrysalis here.
The Chrysalis phase 1 components were deployed to mainnet in August. The engineering team is now working on Chrysalis phase 2, or the full implementation of IOTA 1.5.  
This week's updates and status
Phase 2 Public Testnet
We have released the public testnet right before Christmas. We have been, together with the community, testing different components, like the node software, or the different libraries on the testnet for the past couple weeks. The testnet proved to be incredibly stable over the testing period and we are excited to be extending it with additional features soon.

If you would like to get involved, please visit the #chrysalis-testnet channel on Discord 
Bee
The team is progressing in implementing the new node dashboard and feeding data into it.
All the client API has been finished in December.
Storage implementation has been stabilized.
Moving crates to the dev branch.
Finalization of the ledger logic.
Tangle caching is now operational.
Hornet
The team has created a fix for how semi-lazy tips are treated in the Chrysalis phase 2 implementation. This significantly improved the confirmation rate on the Chrysalis testnet....
-----
To keep reading, please go to the original article at:
IOTA Foundation Blog