This article was first published on IOTA Foundation Blog
-----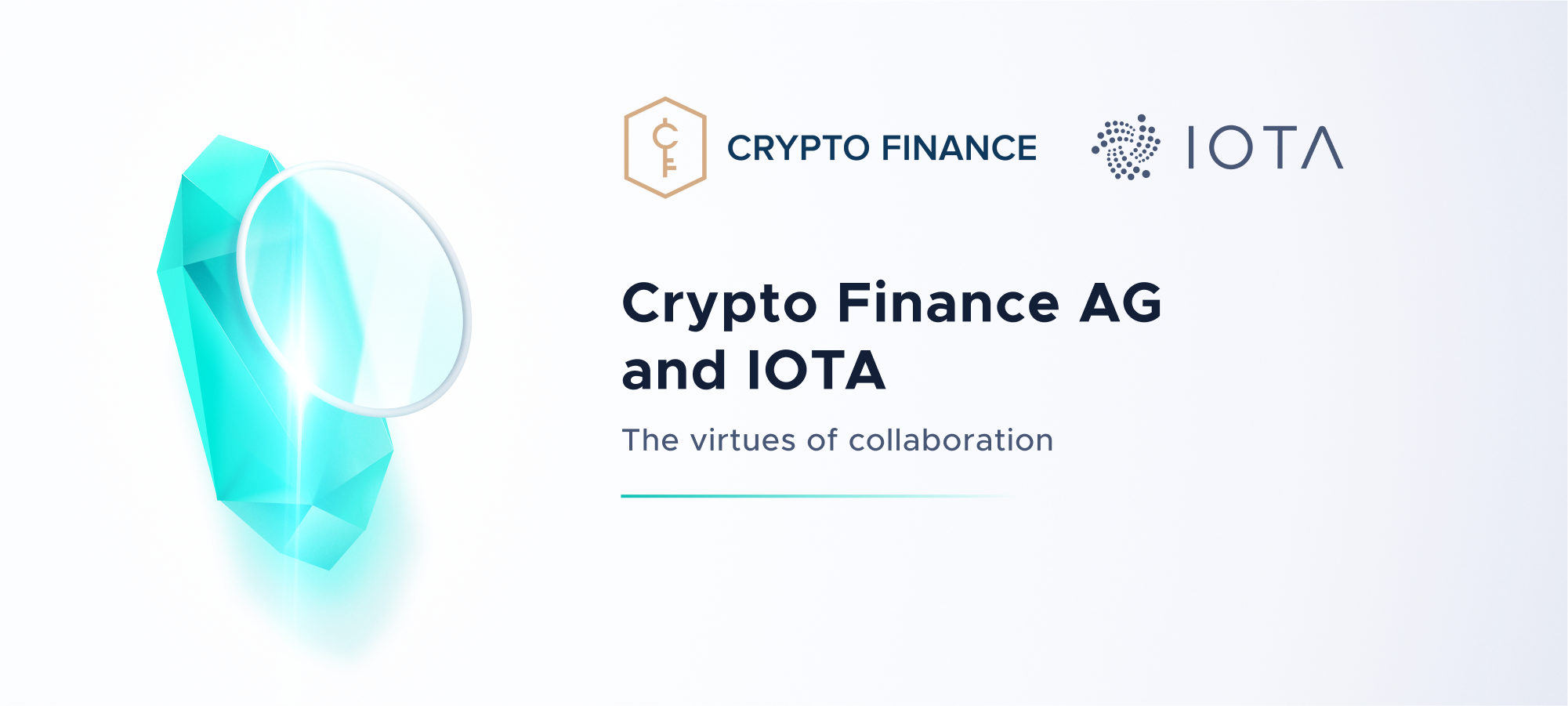 We will have completed the Chrysalis network upgrade in only two days. With its completion, our protocol will finally be enterprise-ready. This transition marks a departure from some exotic design decisions made in our early days. But the changes required for Chrysalis were not only based on our own deliberations. The various design decisions for components of Chrysalis also result from close cooperation with numerous industry partners. One of those partners is the Crypto Finance Group and their Crypto Storage subsidiary, which specialize in storage and other crypto asset solutions for finance, industrial, and professional clients.
With this short blog post, we provide a few insights into the open exchanges we have had with our partners, leading to our most extensive upgrade so far. Furthermore, we advocate for increased open dialogue in the crypto industry in general.
Leveraging our industrial partnerships: the path leading to enterprise-readiness
In our quest to develop a solution for the real world, we did not aim to create just a new form of digital payment solution - we also support the infrastructures of whole industries. With our vision to provide for the underlying economic fabric of the Internet of Things, the creation of the Tangle, and an open-source ecosystem, we go beyond traditional cryptocurrencies and reach new heights in distributed ledger technologies (DLT). Industry solutions based on our technology are being developed in a wide variety of sectors: automotive and mobility, eHealth, digital identity, smart energy sectors, and supply chain and global trade activities, and also in regards to new ways of asset handling and decentralized finance. Our approach has always been to leverage our extensive ecosystem of industry partners and to work together to create a technology that enables their business cases and the emerging Internet of Things.
To reach this ambitious goal, we ...
-----
To keep reading, please go to the original article at:
IOTA Foundation Blog