This article was first published on IOTA Foundation Blog
-----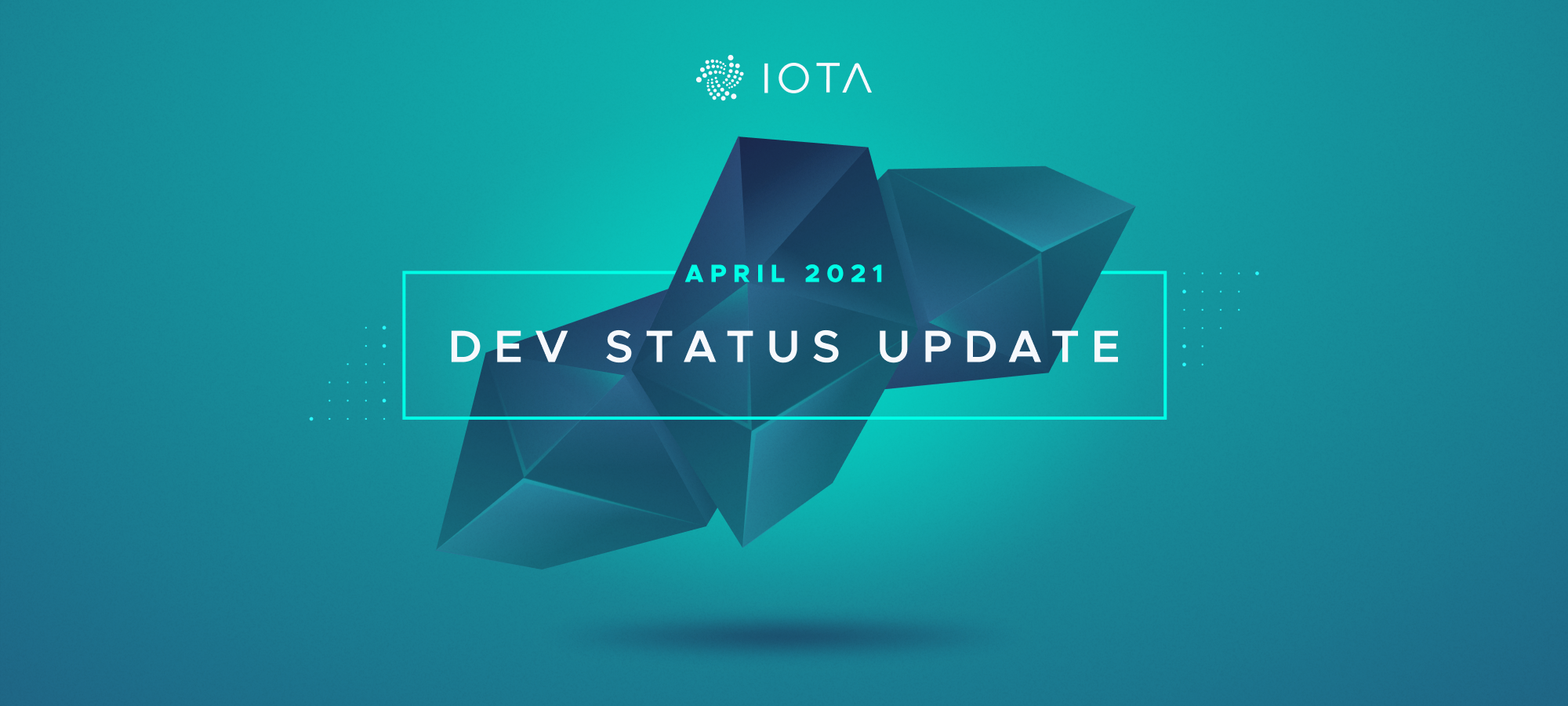 Published by the IOTA dev team every month, this update will provide you with news and updates about our key projects! Please click here if you want to see the last status update.

The research department is also releasing a monthly update that you might want to read.
Chrysalis
Chrysalis is the mainnet's intermediate stage before Coordicide is complete. You can read more about the strategy for releasing Chrysalis here.
The Chrysalis phase 1 components were deployed to mainnet in August. The engineering team is now working on Chrysalis phase 2.
We also advise everybody to read our blog post about "Security During Token Migration" to be ready for the network migration, starting on April 21.
Implementing Chrysalis phase 2
With Chrysalis just around the corner, the team is heads down in the final bits and pieces to make everything as smooth as possible both on April 21 and April 28. Tests are being run on multiple instances of infrastructure to test all the migration scenarios. We have also already deployed the Chrysalis Mainnet infrastructure that will replace the current Mainnet. This will be reset on the day of launch, April 28, and will turn the current Mainnet into legacy Mainnet.
Migration is being tested via Firefly builds in both an internal and external group of users (huge thanks to the X-Teams for that!).
We are super excited for the Chrysalis go-live. This truly will be a new beginning for the IOTA protocol. We are looking forward to seeing what you guys build on the protocol, and all the scenarios, deployments, and use cases that will pop up after Chrysalis. Chrysalis really is the most significant update in the history of IOTA.
If you want to follow all the news and updates on Chrysalis, make sure you ...
-----
To keep reading, please go to the original article at:
IOTA Foundation Blog