This article was first published on IOTA Foundation Blog
-----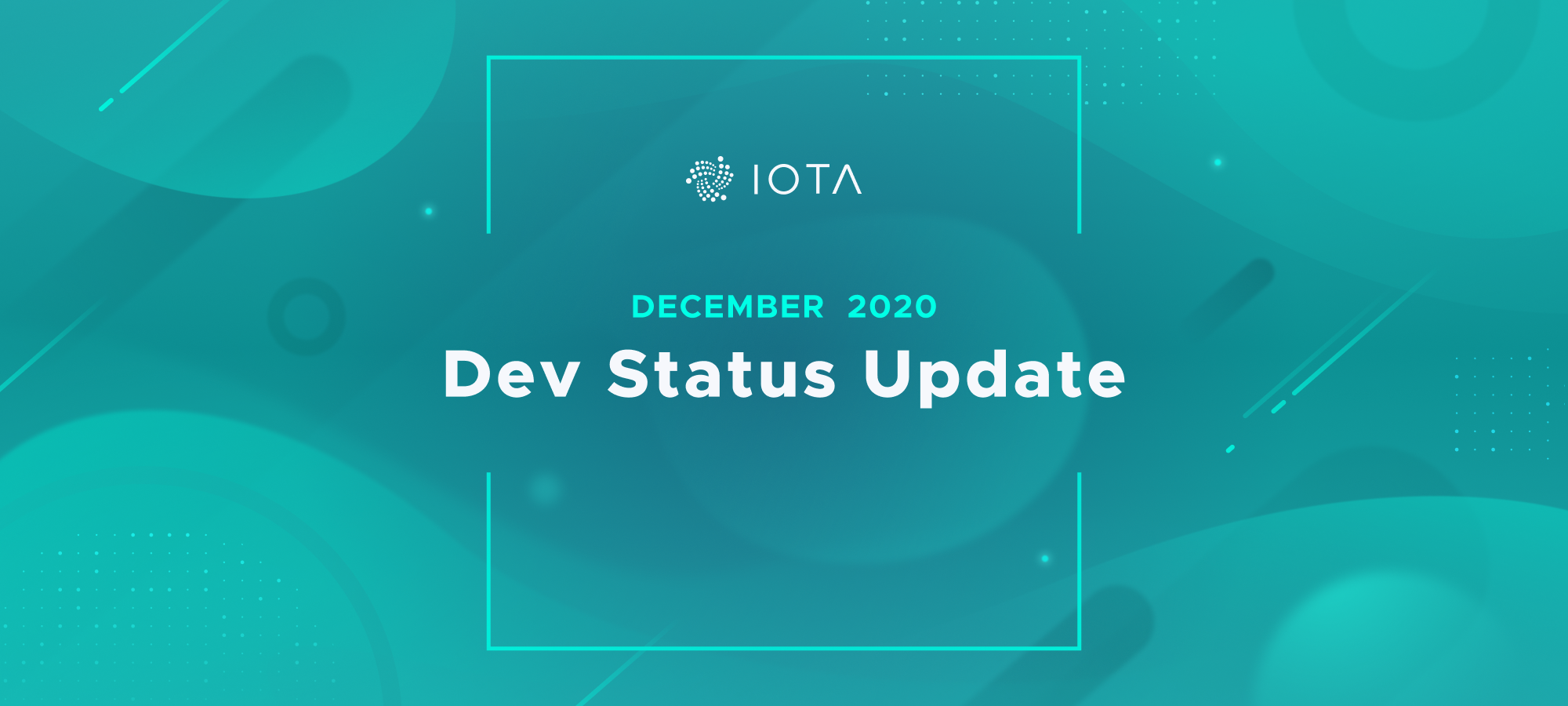 Published by the IOTA dev team every month, this update will provide you with news and updates about our key projects! Please click here if you want to see the last status update.

The research department is also releasing a monthly update that you might want to read.
IOTA 1.5
IOTA 1.5 (also known as Chrysalis) is the mainnet's intermediate stage before Coordicide is complete. You can read more about the strategy for releasing Chrysalis here.
The Chrysalis phase 1 components were deployed to mainnet in August. The engineering team is now working on Chrysalis phase 2.
Implementing Chrysalis phase 2
Earlier this week, we made the Chrysalis testnet open to the public. This will allow us to test all the Chrysalis components in the open, as well as add the remaining capabilities and products to the mix. For example, Firefly is set to become available, first to a limited number of testers, soon.
We are now also releasing weekly updates on Chrysalis phase 2 progress on the weeks between monthly dev updates. Things will be quiet over the holidays, but we will be back in full strength in the New Year. If you are interested in what is going on over the holidays, make sure to check our Discord!
Pollen
The team has released the 0.3.2 update and a few subsequent versions with different fixes last week. The update added FPC statements, clock-based time to message metadata and more. The team is currently focused on markers, epochs, and refactoring of the ledger state and branch manager.
You can read more about Pollen, Nectar, and Honey, concepts we introduced to talk about the milestones on the path to Coordicide, in this post.

You can follow the project on its GitHub repository. If you want ...
-----
To keep reading, please go to the original article at:
IOTA Foundation Blog