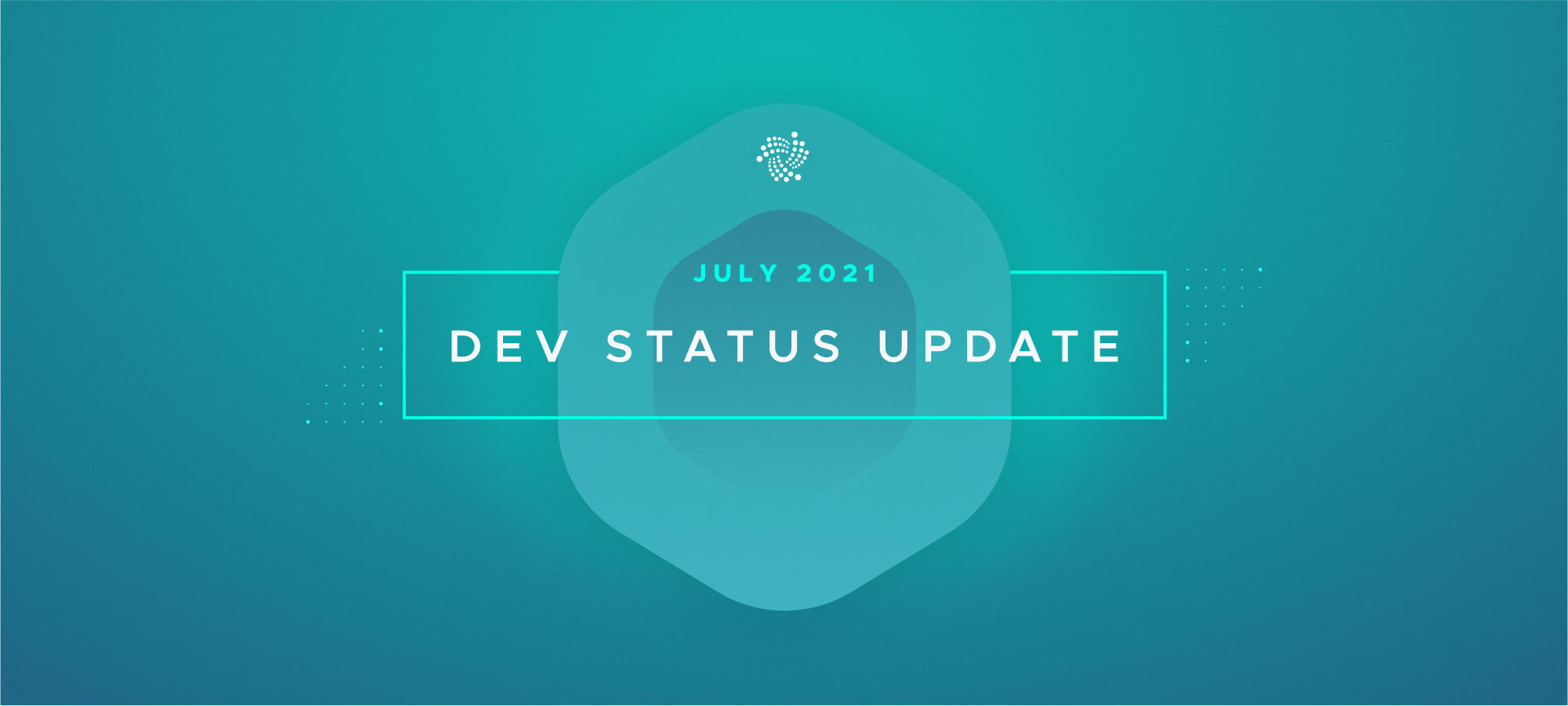 Published by the IOTA dev team every month, this update will provide you with news and updates about our key projects! Please click here if you want to see the last status update.
Chrysalis
It's been a couple months since the successful release Chrysalis on the mainnet. You can read all about the release here. So far, over 48% of all tokens have been migrated to the new network!

The engineering department is now focused on shifting its efforts to Coordicide - with several engineers having joined in on the effort since Chrysalis. We have also made strides in all our other projects, such as Streams, Identity, Chronicle, as well as Smart contracts and Ledger support for our Firefly wallet - which is currently going through rigorous testing. You can read more about the projects below.
IOTA 2.0 Devnet
Following the successful release of the IOTA 2.0 DevNet in early June, the team has been focusing on optimizations, for example to the congestion control algorithm, and putting more focus on concepts like Data Sharding. We were also able to identify fixes to be made to some of the components, like FCoB, thanks to the use of the DevNet. You can read more about this in the last research update.

To learn more about the IOTA 2.0 DevNet, check the new website, the Tangle explorer, and the developer documentation.
Bee
The Bee team has released the 0.1.0 version of the node software with the Chrysalis release and has since been working on fixes and improvements to the node software, as well as releasing an 0.1.2 version of Bee. The team is also preparing the work for a Rust version of the coordicide node, reusing and improving on the components of the Chrysalis ...
-----
To keep reading, please go to the original article at:
IOTA Foundation Blog