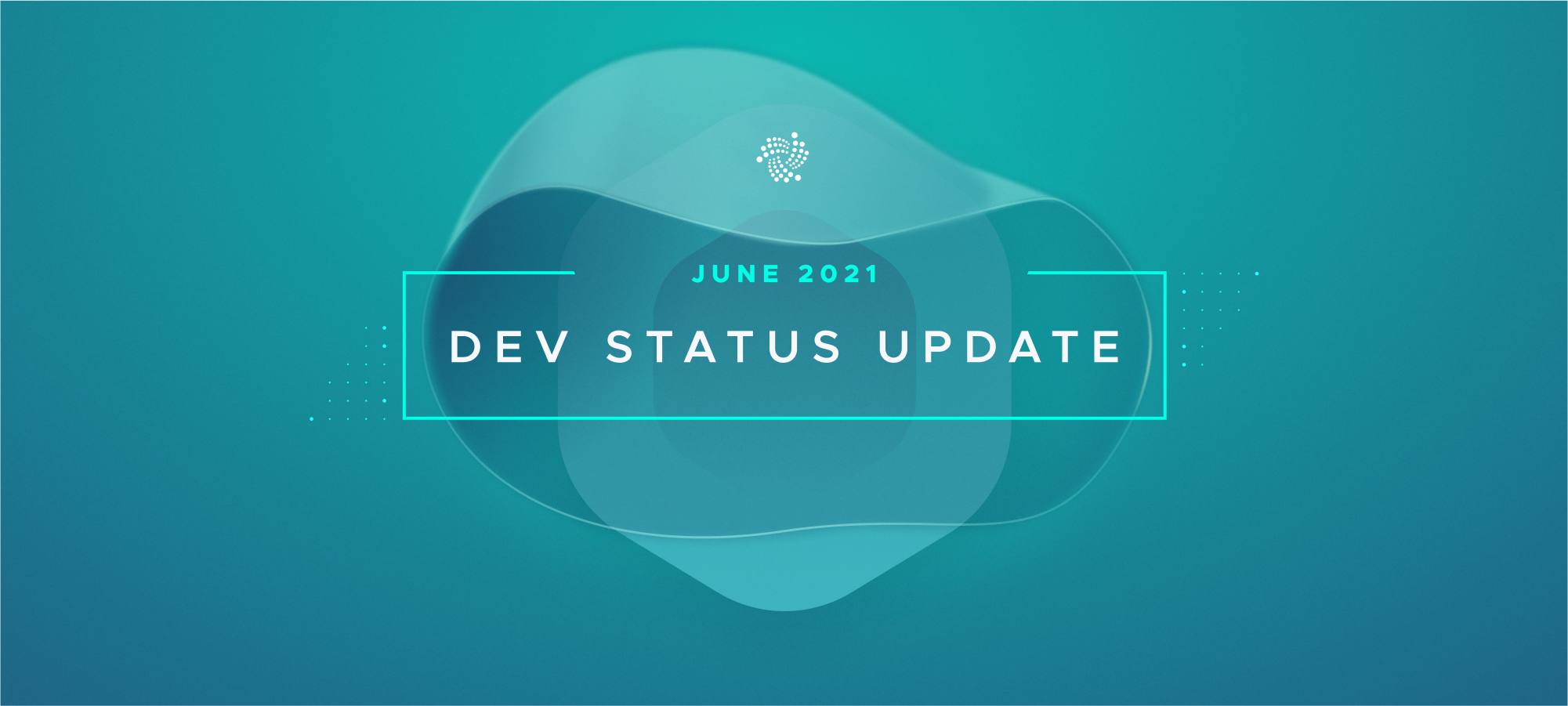 Published by the IOTA dev team every month, this update will provide you with news and updates about our key projects! Please click here if you want to see the last status update.
Chrysalis
It has been over a month since we released Chrysalis on the mainnet. You can read all about the release here. So far, over 45% of all tokens have been migrated to the new network!

The engineering department is now focused on shifting its efforts to Coordicide, further developing our Smart contract capabilities, and Ledger support in the Firefly wallet.
Nectar
Just last week, we launched the IOTA 2.0 DevNet, the first fully decentralized IOTA network without the need of a Coordinator, together with our new Digital Assets framework. Check the fancy new website, the Tangle explorer, and the developer documentation.
Bee
The Bee team has released the 0.1.0 version of the node software with the Chrysalis release and has since been working on fixes and improvements to the node software, as well as releasing a 0.1.2 version of Bee. For those interested, see the instructions on how you can run your Bee node. The team is also preparing the work for a Rust version of the Coordicide node, reusing and improving on the components of the Chrysalis version.
Hornet
The team has mainly been focusing on adding autopeering functionality to Hornet as well as fixing outstanding issues. Autopeering will be part of the next Hornet release.
Smart contracts
Since the last release of the IOTA Smart Contract protocol the team has been working hard on improving the software and making sure ISCP is compatible with the IOTA 2.0 (Nectar) test network. New output types were implemented for this and the Wasp node software was refactored to accomodate ...
-----
To keep reading, please go to the original article at:
IOTA Foundation Blog