This article was first published on IOTA Foundation Blog
-----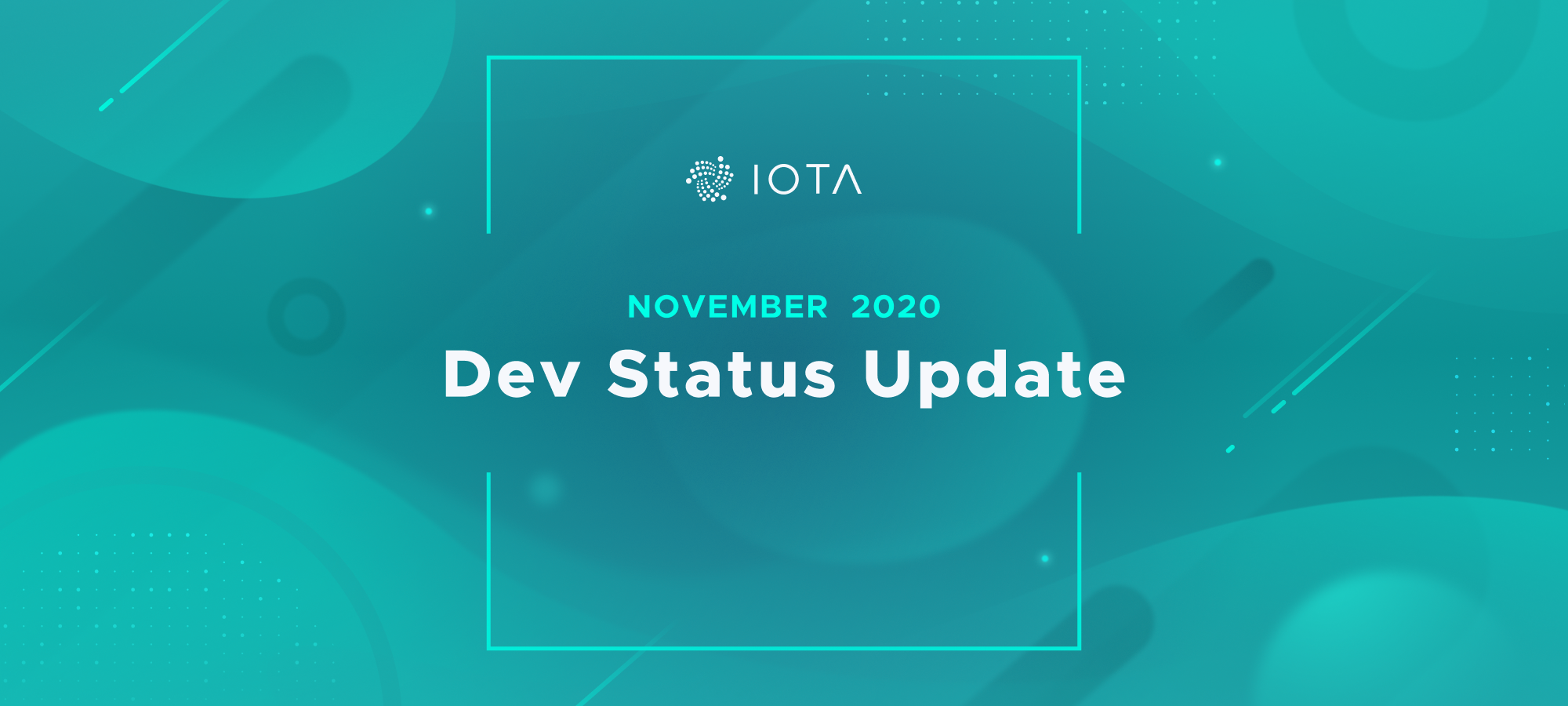 Published by the IOTA dev team every month, this update will provide you with news and updates about our key projects! Please click here if you want to see the last status update.  
The research department is also releasing a monthly update that you might want to read.  
IOTA 1.5 (also known as Chrysalis) is the mainnet's intermediate stage before Coordicide is complete. You can read more about the strategy for releasing Chrysalis here.  
The Chrysalis phase 1 components were deployed to mainnet in August. The engineering team is now working on Chrysalis phase 2.  
The initial IOTA protocol was designed with certain assumptions in mind. One of those assumptions was that we would make it resilient to quantum computing. To do so, we introduced the Winternitz one-time signature scheme (W-OTS). However, as time progressed, we realized that our dependency on this novel signature scheme brought drawbacks that hindered our technological progress in other areas. One time signatures present significant usability hurdles for users. That is why, earlier this year, we announced that we would add a more standard signature scheme to the protocol with ed25519. As we move towards Chrysalis phase 2, we have decided to take this one step further and start preparing for the complete removal of W-OTS from the IOTA protocol. We will share more details on what the transition will entail in an upcoming, separate post.  
The removal of W-OTS will allow for a much more lightweight IOTA protocol, with smaller transactions, greater usability, and faster progress when developing new technology.
Nonetheless, we still consider post-quantum cryptography a critical topic for the long-term future of the project and are already working with leading post-quantum cryptographers to align with the NIST standards that arrive in 2021.
We are making great ...
-----
To keep reading, please go to the original article at:
IOTA Foundation Blog