This article was first published on IOTA Foundation Blog
-----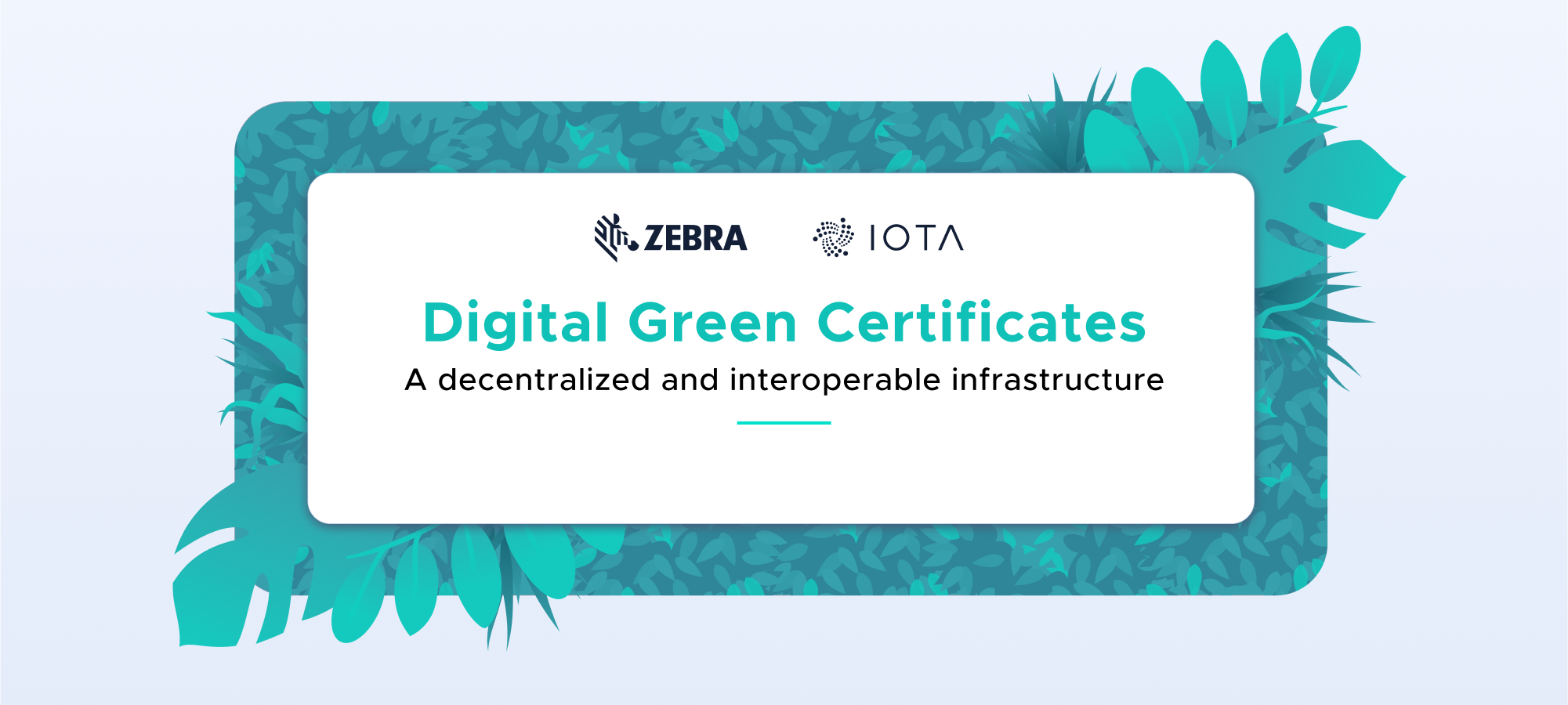 In the last few months, one discussion has been ongoing all over the world: what is the best way to allow people to travel again given the restrictions imposed by the current pandemic? And what is the best technology solution to support credentialing?
Though some governments are still waiting to take a position, and others are analysing or testing the best solutions the market has to offer, the European Union (EU) Commission has set some requirements to drive this market in a newly-released proposal for the creation of a Digital Green Certificate. The aim is to facilitate the safe, free movement of citizens within the EU during the COVID-19 pandemic. Once deployed, the Digital Green Certificate will enable travellers within the EU to present a credential which validates that he or she has been vaccinated against, tested negative for, or recovered from COVID-19. This certificate will enable travellers to avoid the otherwise applicable quarantine restrictions and more freely move between EU Member States.
Since the emergence of the COVID-19 virus in early 2020, the IOTA Foundation has been busy prototyping solutions that would allow people to prove they have tested negative in a trusted, secure and seamless way.
In particular, the IOTA Foundation has been working with Zebra Technologies to accelerate the deployment and availability of an open, secure and interoperable infrastructure for certificates creation and verification.
Our resulting approach is:
Secure: The identity of issuers and holders and their verification status cannot be tampered with due to the immutability of the IOTA ledger.
Respectful of privacy and GDPR compliant: Vaccination data is held locally in the certificate holder's device and accessed only at time of verification. Any identifier is pseudonymised.
Interoperable: Certificates are digitally issued as standard W3C verifiable credentials and follow recommendations from the Linux ...
-----
To keep reading, please go to the original article at:
IOTA Foundation Blog