This post first appeared on the WirexApp Blog
It may come as a surprise, but social media has been a part of our world for almost 25 years now. It has evolved from basic online networking provided by the likes of SixDegrees.com, to today's Snapchat, Twitter, Facebook and Instagram-filled world, showcasing the minutia of our day-to-day lives. While these platforms connect us like never before, there are inherent risks that are associated with an online presence.
Doxing
Doxing is defined by Technopedia as, "the process of retrieving, hacking and publishing other people's information such as names, addresses, phone numbers and credit card details". The term originates from 90s hacking slang 'dropping dox', which was the method of leaking someone's personal (usually incriminating) documents onto the internet. It was done to question someone's legitimacy – for example Hillary Clinton's leaked emails during her 2016 presidential campaign – or to cause general havoc, like the hack that leaked the names of people on the Ashley Madison database.
Self-doxing is a more recent phenomenon. To self-dox is to inadvertently leak your personal information onto the internet, and the advent of Twitter, Facebook, Instagram and other popular social media channels has made it easy to do. Kim Kardashian's £7.8m robbery in Paris in 2016 was an example of self-doxing. Kardashian uploaded a selfie to Instagram (with her location tagged in the post) showcasing her 18.88-carat engagement ring; she was then tracked down to the flat she was staying in and robbed of millions of pounds worth of jewellery.
This also happens in the crypto world. Here's a crypto example of self-doxing: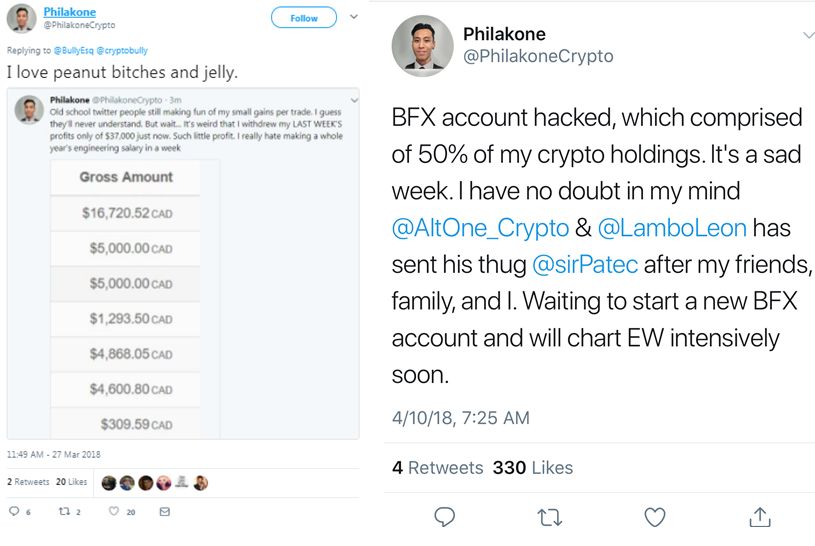 Your digital footprint
Self-doxing can happen to anyone. You can inadvertently give away personal information in photos, videos, gaming, statuses, comments – anything that contributes to your digital footprint.
Think of your digital footprint as the trail ...
To keep reading this article, please visit the original post at the WirexApp Blog