This article was first published on IOTA Foundation Blog
-----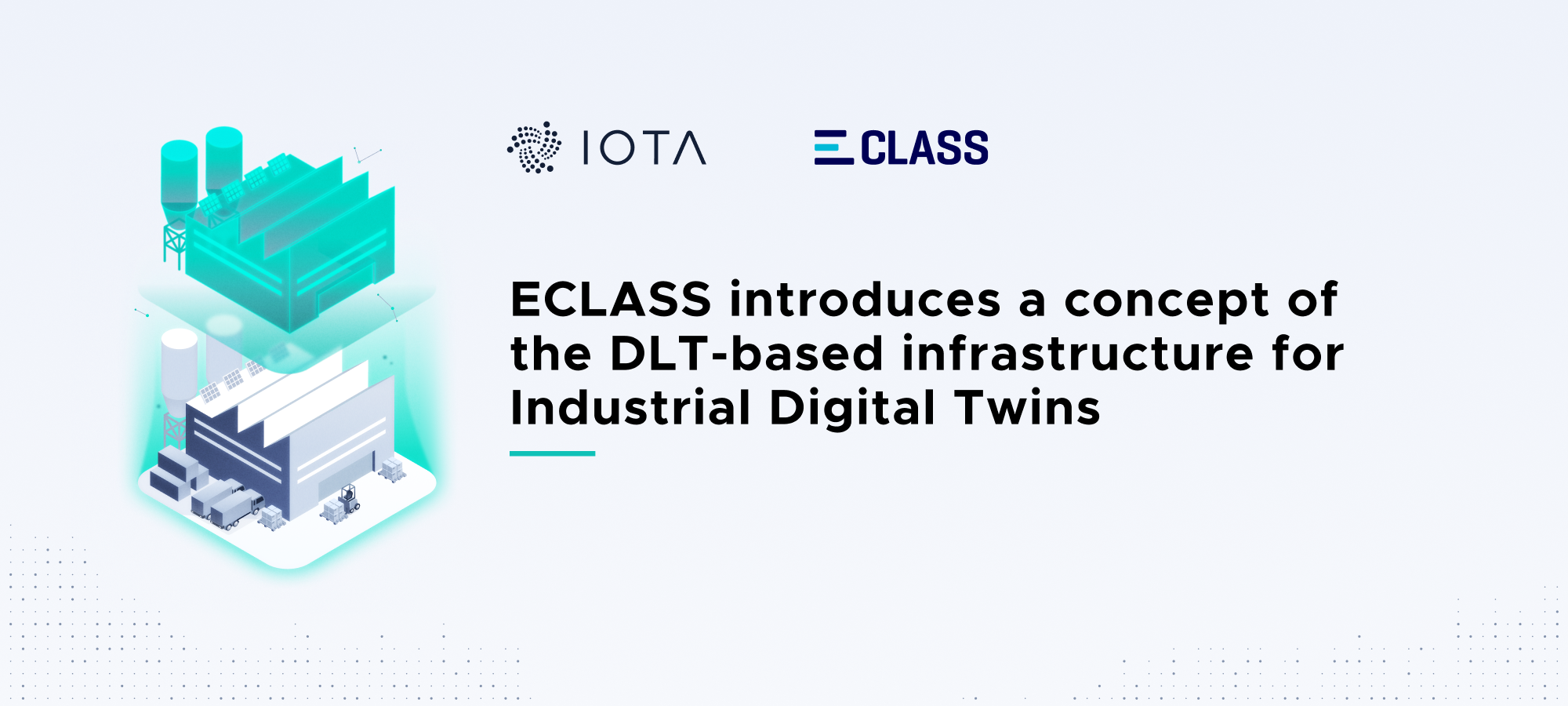 The new ECLASS white paper presents a concept of distributed ledger-based infrastructure for identity and access management for industrial digital twins. This achieves an important milestone on the way to the future open global Industrie 4.0 ecosystems.
Within this white paper an approach is introduced to realize a common decentralized registry for industrial Digital Twins.
Five practice-relevant use cases explain how this decentralized registry can be implemented and applied in practice. The use cases show how the Digital Twins and services around them can be registered within the registry and accessed by the users in  different lifecycle stages. Furthermore, the use cases show how the industrial asset users can associate multiple Digital Twins to the same asset and how these Digital Twins can be found based on a unique asset ID. Other use cases describe the possibility to qualify the information provided within the Digital Twin by third parties as well as to implement a decentralized identity and access management for services listed in the decentralized registry. In this concept the ECLASS standard is mainly used to describe the services as well as attributes within certificates for authorization and qualification of Digital Twins. The challenges addressed in this white paper are relevant for different domains, e.g. automotive, energy, retail and logistics. To be more tangible, the white paper concentrates on the requirements of the Industrie 4.0 and explains the solution concepts using the technical specifications of the Asset Administration Shell, the standardized implementation of the Digital Twins proposed by the "Plattform Industrie 4.0" and the "Industrial Digital Twin Association".
What is the Digital Twin?
Advancing digitalization, increasing networking and horizontal integration in the areas of purchasing, logistics and production, as well as in the engineering, maintenance and operation of machines and ...
-----
To keep reading, please go to the original article at:
IOTA Foundation Blog