This article was first published on IOTA Foundation Blog
-----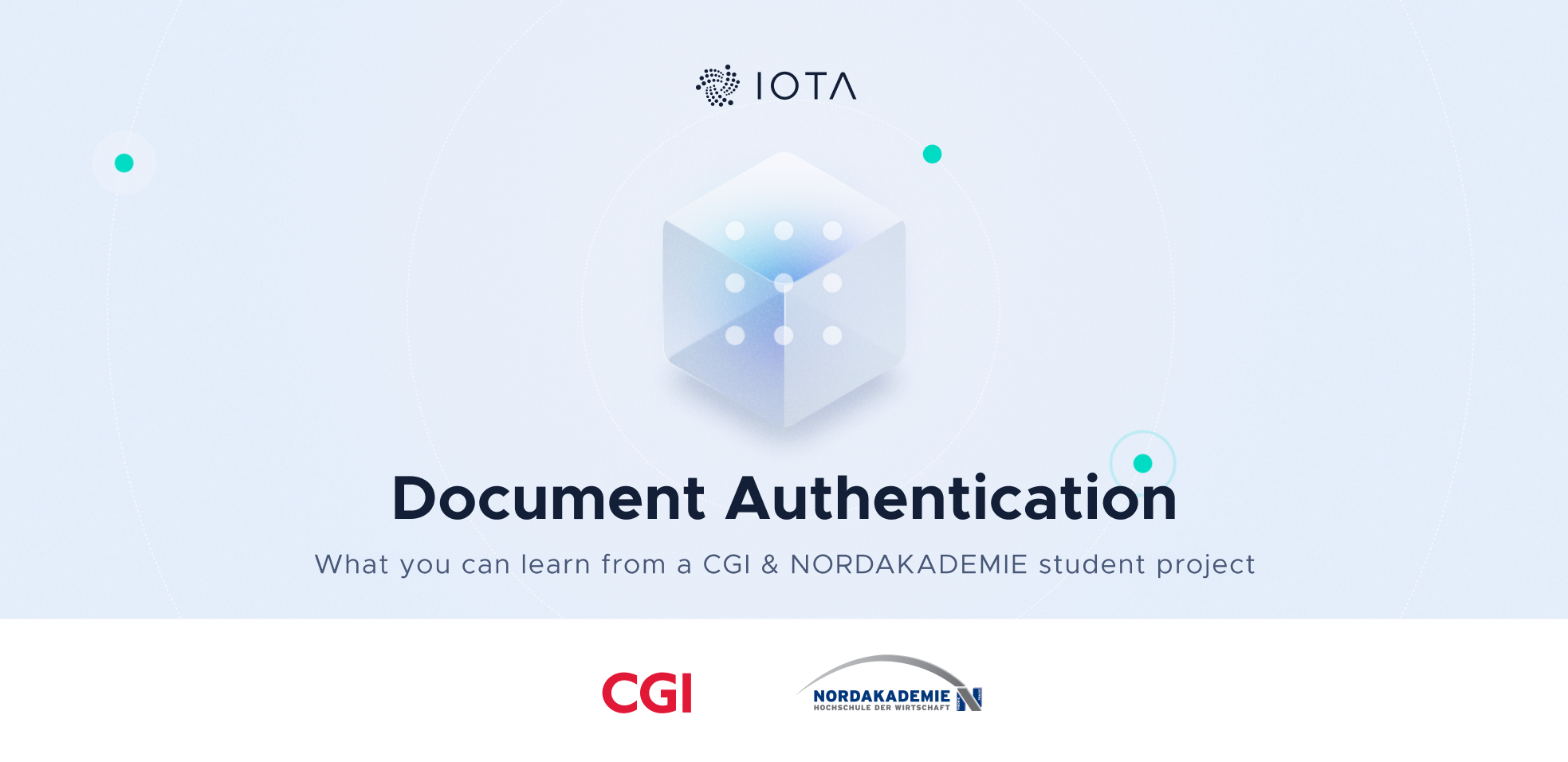 We are driven by ambition to deliver the best distributed ledger technology available to market. This cannot go without academic recognition. A recognition that combines both validation and endorsement of our research efforts, core technology development and adoption in more applied research contexts, developing solutions for tomorrow's challenges.
For these reasons we are constantly engaging with academic organizations across Europe and the world, to get them close to IOTA technologies and enable and empower their students to research and build on it. It is in this context that last year, despite the new challenges brought by national lockdowns and on-going pandemic, we worked with CGI, a globally leading service provider for IT and business innovation, to deliver an online workshop and to set the research challenges for an innovation project with future professionals from the NORDAKADEMIE Graduate School in Hamburg ().
The validation of documents is a lesser-known, yet promising use case of DLT, that we asked students to address. Based on the IOTA technology, the project team of students, and supporters from CGI, the IOTA Foundation and the NORDAKADEMIE, iteratively developed a proof of concept for a safe and tamperproof exchange of data between business partners.
The team has consolidated their thought process and experiences around the ideation, innovation and implementation, which we are happy to jointly share.
"We are very pleased to be able to give our students the opportunity to carry out innovative, practical projects in interdisciplinary teams with the support of leading companies," says Prof. Dr. Joachim Sauer, scientific supervisor of the project.
The necessity for secure document exchange within a world of social hacking, physical and digital document forgery and insecure communication channels is constantly increasing. Usually dedicated institutions provide this kind of service and act as a trustworthy third party between business partners. Such ...
-----
To keep reading, please go to the original article at:
IOTA Foundation Blog