This article was first published on IOTA Foundation Blog
-----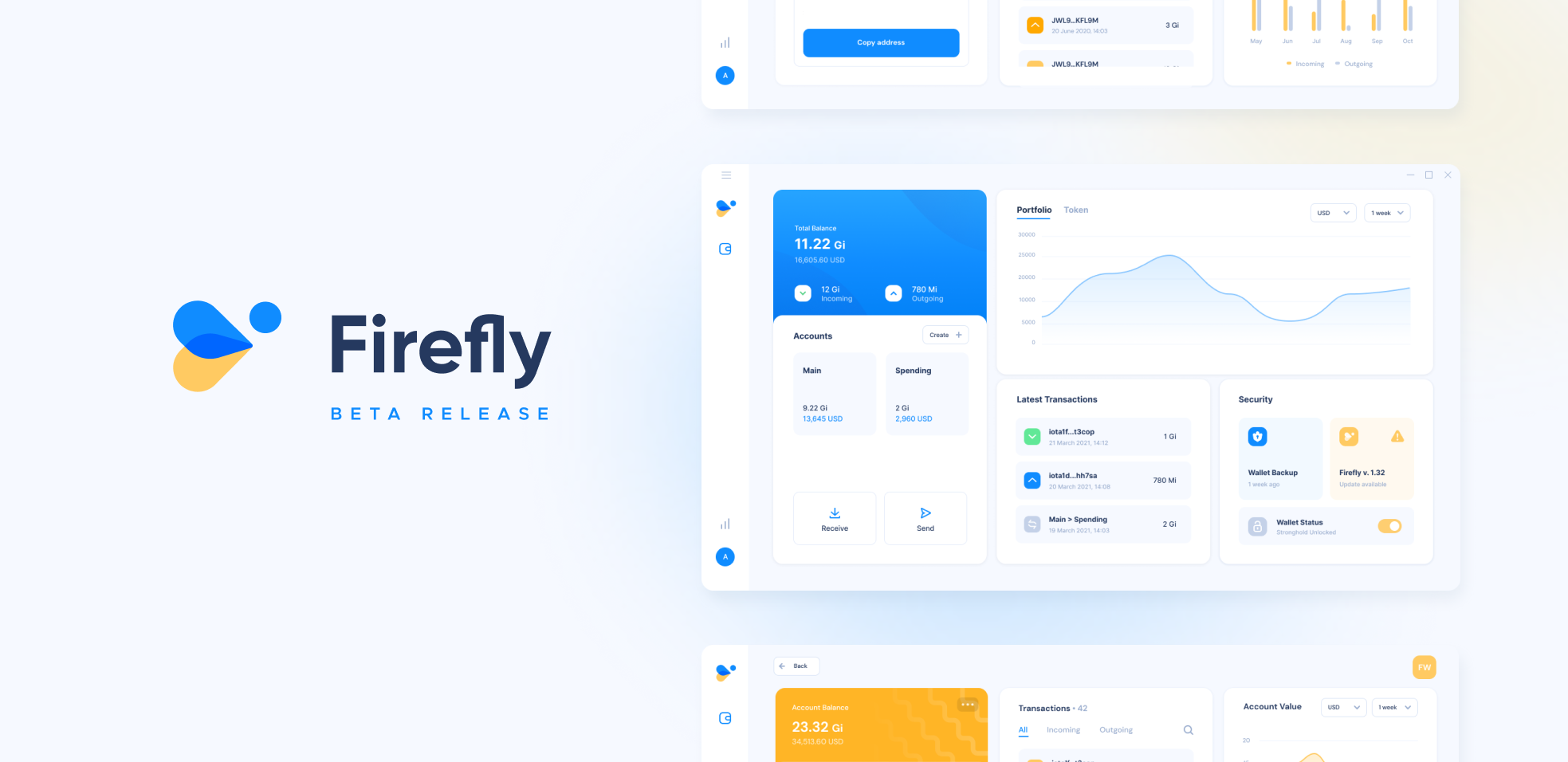 We are proud to release the first public beta version of Firefly, our new wallet for Chrysalis. This marks an important milestone in the lead up to Chrysalis - the biggest network upgrade in the IOTA Foundation's history - and gives the community a first taste of what the future of IOTA has in store. The Chrysalis migration will start on April 21st 2021 and the network will go live on April 28th 2021. A production-ready version of Firefly will be released for the Chrysalis migration. The migration is not possible yet!
Today's Firefly Beta release showcases the new Chrysalis Network on our Public Testnet. This means extremely reliable transactions, very fast confirmations, reusable addresses, UTXO-based ledger state and more. We welcome you to try out the wallet and enjoy the new Chrysalis protocol.
Download Firefly
Firefly Beta is available to download on Mac, Windows and Linux. View the release here. Please note that this is a test version you can not use for IOTA tokens. The production-ready version of Firefly, able to handle IOTA tokens, will be released prior to the Chrysalis migration.
You can get tokens from the testnet faucet. Simply copy an address from Firefly and hit "request".
Today we are also open sourcing the Firefly codebase. We will be using the issues and discussion boards so whether you are a designer, developer or simply an interested user feel free to get involved.
A robust ...
-----
To keep reading, please go to the original article at:
IOTA Foundation Blog