This post first appeared on the WirexApp Blog
With the Christmas break on the horizon, we want to make sure that you know exactly how to contact us over the festive period. The good news is that our customer support teams are open as normal over Christmas and the New Year because, as we know from all the Bitcoin excitement last December, the world of crypto never sleeps!
Whether you've thrown out your card with the wrapping paper, you're not sure how to redeem your Satoshis or you're still not sure what Satoshis are, we're here to help. To make sure that your query is heard and dealt with as quickly as possible, here is a quick explanation of our different contact channels and how best to use them.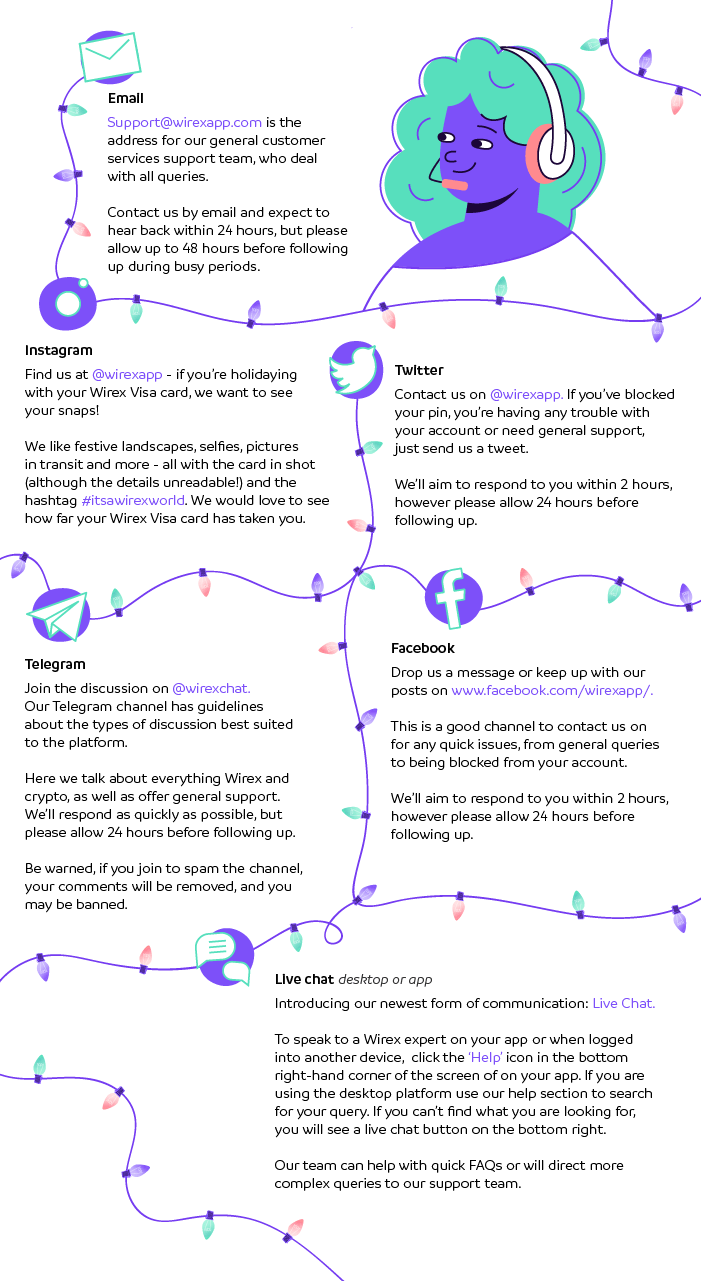 If you haven't already, download Wirex now from the App Store or Google Play or follow us on Facebook, Twitter, Instagram or Telegram.
The post Ho-ho-how to contact Wirex appeared first on Crypto-Friendly Currency Accounts.
To keep reading this article, please visit the original post at the WirexApp Blog