This article was first published on Horizen
-----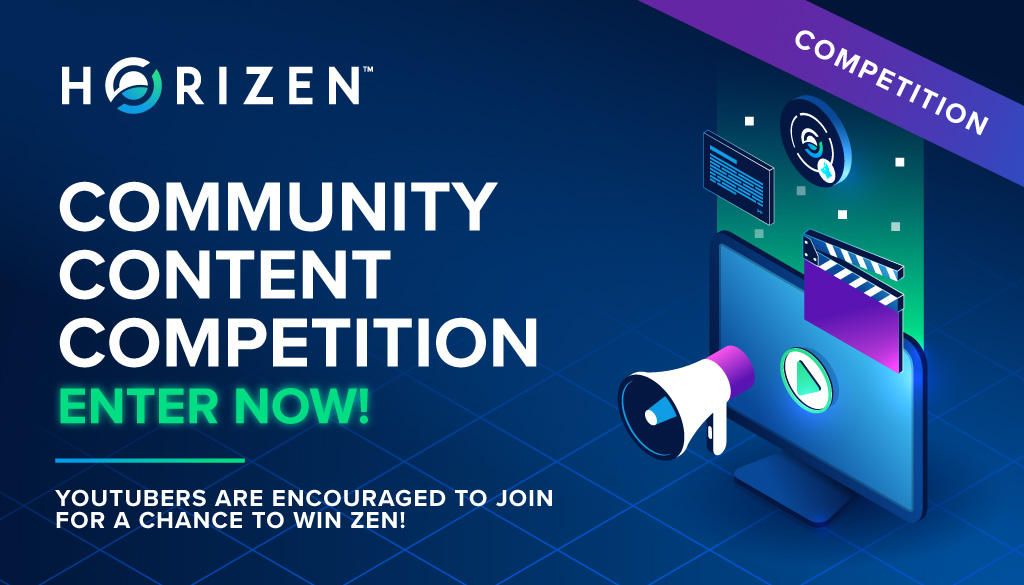 Hello, Horizen community! We are hosting our 1st community content competition in 2021!
Horizen and StakeHound recently partnered to build a new DeFi bridge for ZEN. Through this partnership, StakeHound will issue an ERC20 called StakedZEN,or stZEN. By using stZEN, ZEN holders will be able to participate in the Ethereum-based DeFi ecosystem AND earn Horizen node rewards at the same time!

stZEN will be officially launched on SushiSwap mainnet on March 29th. Right now, people can try out stZEN on testnet. In order to help people get ready for stZEN, we are inviting our community to join an stZEN video competition.
stZEN Testnet Tutorial Video

(ON-GOING)
The stZEN testnet is an emulation for users to familiarise themselves with the process of acquiring stZEN and providing liquidity to the pool without using real cryptocurrency. 
Participants must create a tutorial video to demonstrate the process on a beginner level.   
Content Requirements:
The video must include the following content:
Tips: Including the following content is optional but will increase the content value of your video and your chances of winning:
How to install the MetaMask wallet
What people can do with stZEN when it's on mainnet
...
-----
To keep reading, please go to the original article at:
Horizen