This article was first published on Horizen
-----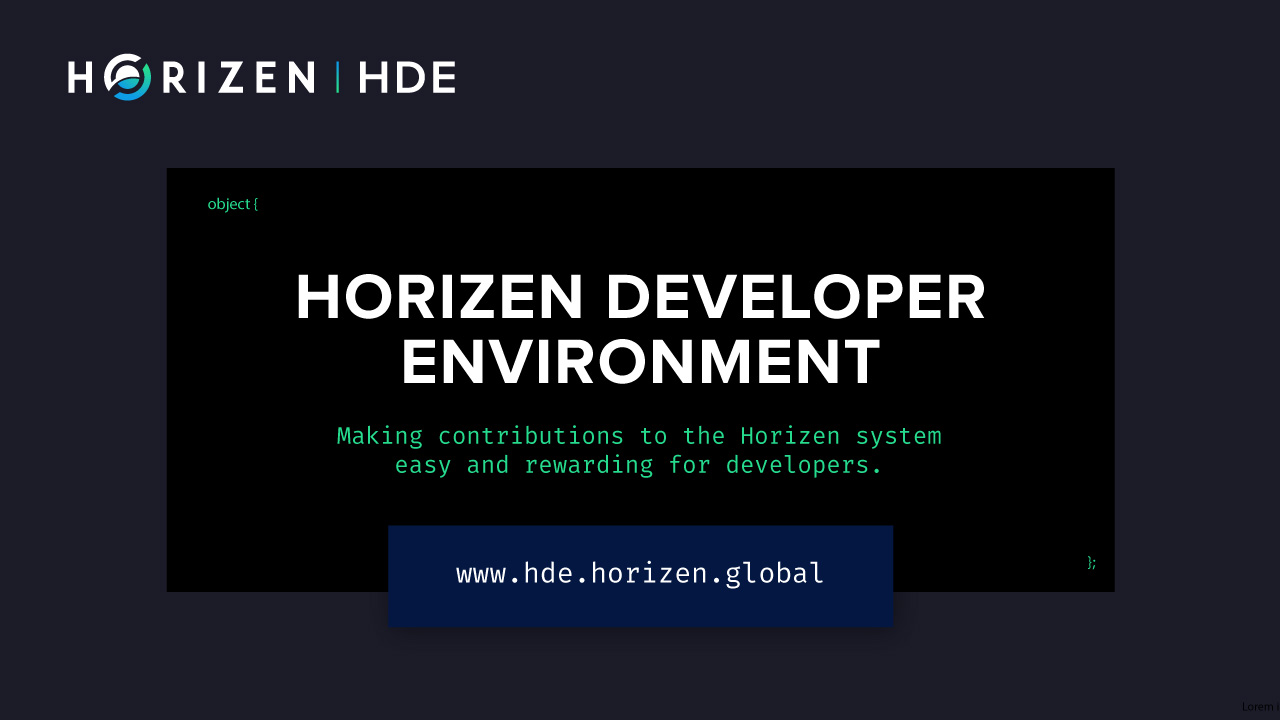 We are excited to announce the Horizen Developer Environment (HDE) is now live. A platform that incentivizes open-source contributions to the Horizen ecosystem and cultivates collaboration among developers.
The HDE makes contributing to the Horizen blockchain ecosystem easy and rewarding. It simplifies the contribution process by gathering open GitHub issues and other tasks across repositories in one place and curates work to individuals or teams.
HDE is a key tool for the development of the Horizen ecosystem. It contains all project-specific resources to get started working on Horizen.
It is also a social platform and educational resource for all levels of developers. We provide developers with the opportunity to work on cutting edge technologies alongside the Horizen engineering team and developers from around the world. 
Contributing to open-source projects can often be difficult and time-consuming for developers. Each project has different repositories to navigate, project structures, and ways of communicating. Once you have those figured out, where are you supposed to go to find someone to collaborate with? Where do you go for help if you get stuck? Are you even going to be rewarded for assisting them?
The HDE solves the difficulties developers face when contributing to open-source projects.
The HDE provides you with:
A simple way to find open issues

Clearly defined processes and policies for:

GitHub

Contribution

Development

A communication tool to find people to collaborate with and discuss problems

A knowledgeable team and community to assist you if you get stuck

...
-----
To keep reading, please go to the original article at:
Horizen