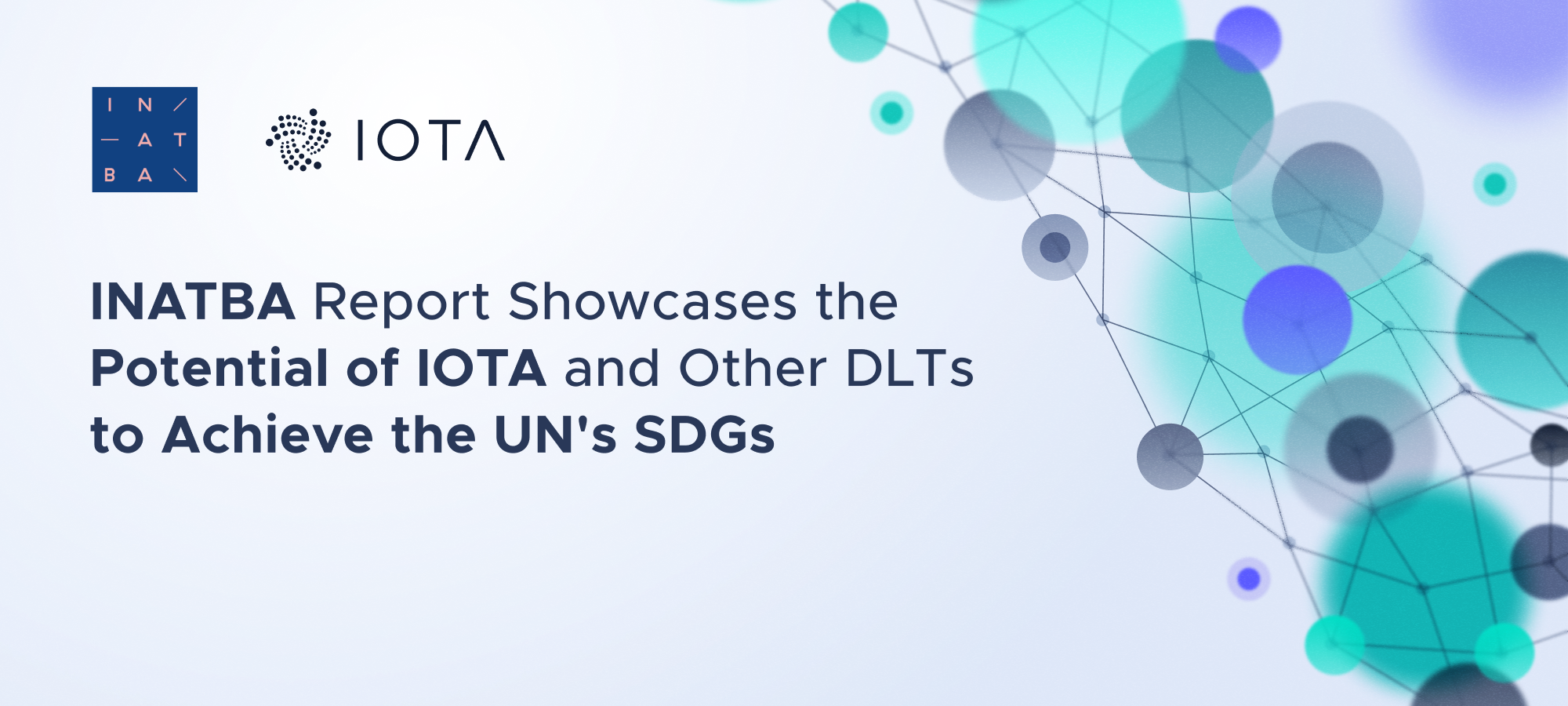 Understanding the impact of distributed ledger technology on the Sustainable Development Goals and other social impact projects
TL;DR:
The report "Blockchain for Social Impact", recently published by INATBA, demonstrates the potential of projects using IOTA and other DLTs to achieve the SDGs. The IOTA Foundation is excited to now be part of a new, INATBA-led initiative to develop a framework for social impact measurement among blockchain/DLT projects.
In 2019, the IOTA Foundation became one of the founding members of the International Association of Trusted Blockchain Applications (INATBA). In the pursuit of its mission to promote the global adoption of blockchain and distributed ledger technology (DLT), INATBA has engaged its members in 15 different Working Groups and Committees focused on assisting this objective within different sectors of the blockchain industry. Mariana de la Roche, Lead Project Manager at the IOTA Foundation, and Åsa Dahlborn, Project Administrator at the IOTA Foundation, are active members of INABTA's Social Impact Working Group (SIWG), and Mariana was recently elected as co-chair of the Working Group. Additionally, Anja Raden, Head of Legal and Regulatory Relations at the IOTA Foundation, Tom Jansson, Legal Counsel at the IOTA Foundation, and Maitén Vilches, Junior Legal Counsel at the IOTA Foundation, are engaged in INABTA's Finance Working Group.
The SIWG leverages member expertise to highlight the potential of blockchain/DLT in tackling social issues such as climate change, poverty, inequality, food waste, corruption, and other areas covered by the UN's Sustainable Development Goals (SDGs), a collection of 17 interlinked global goals designed to be, according to the UN, "a blueprint to achieve a better and more sustainable future for all".
Acknowledging the power of blockchain/DLT in this arena, Marc Taverner, Executive Director of INATBA, said: "Blockchain has tremendous potential to facilitate positive change ...
-----
To keep reading, please go to the original article at:
IOTA Foundation Blog