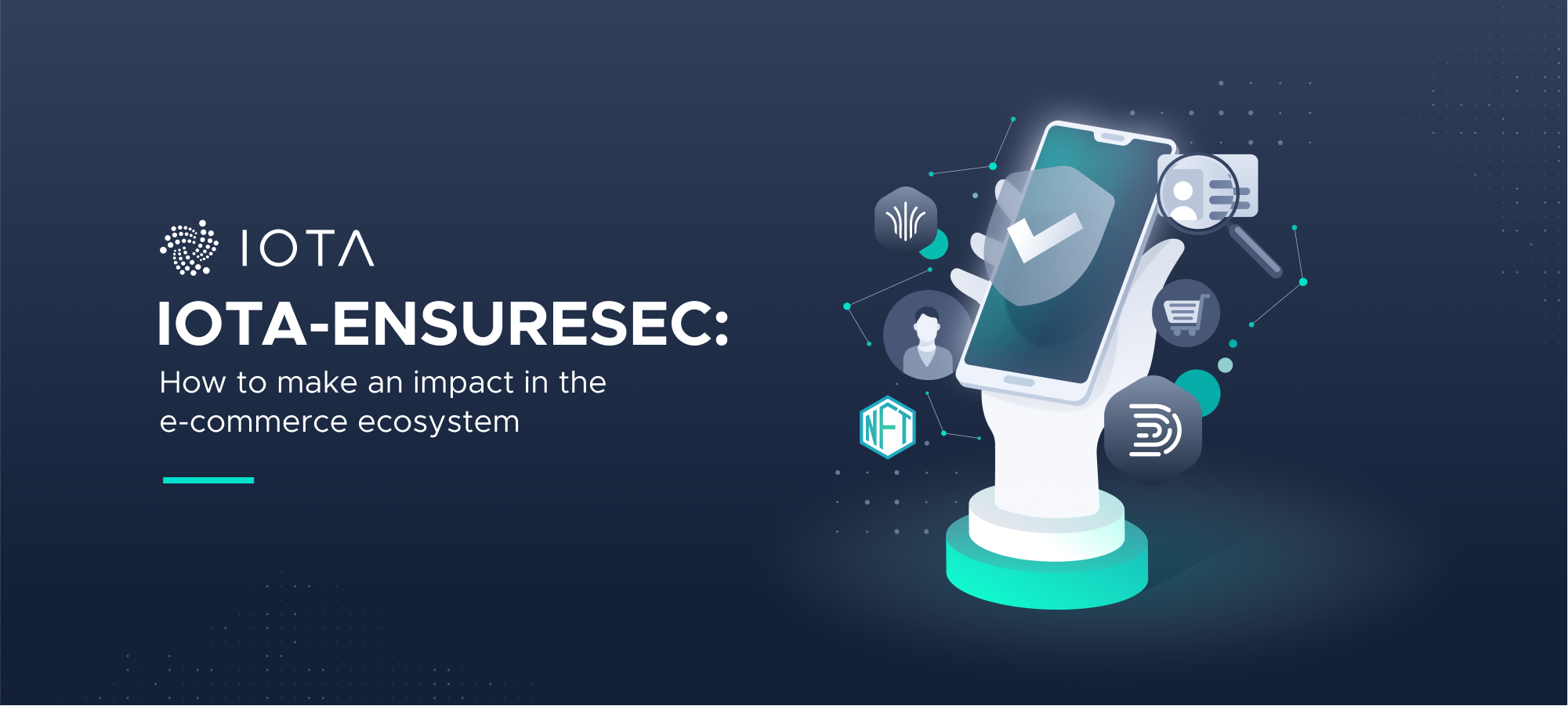 The role of DLTs and decentralised identities
As part of the H2020 ENSURESEC Project, a EU-funded innovation activity to strengthen the security of the e-commerce ecosystem, the IOTA Foundation and its partners have just reached the project's second milestone.
A year into the project, the Foundation has developed the first implementation of two new tools (available on github), namely the Immutable Audit Trail Tool and the Ecommerce-SSI (Self-Sovereign Identity) Bridge. The tools leverage the IOTA Streams and IOTA Identities protocols.
To measure the potential impact of our work, we reached out to a community of experts with an impact survey.
The survey aimed to understand the viability of our solutions and their relevance for the e-commerce ecosystem, by collecting opinions from experts not directly connected to the ENSURESEC project. Published on 16/3/21, the survey ran for three weeks. The set of original questions can be found here.
Before diving into the survey's learnings, let's first recap what the IOTA Foundation is actually building as part of ENSURESEC.
The figure below highlights the concept and tools along with their envisioned integration.
As mentioned above, there are two tools currently under development that will soon be tested in real-life pilots: the Ecommerce-SSI Bridge and the Immutable Audit Trail Tool.

Ecommerce-SSI Bridge
The first is a Self-Sovereign Identity Ecommerce-SSI Bridge. The Bridge provides a set of APIs for Issuers to export Verifiable Credentials (VCs) to a credential wallet (i.e., a customer app) and for Verifiers to receive VCs and to verify their authenticity, i.e., that the Issuer is a recognised organisation and that the credential was actually issued to the wallet owner (i.e., a customer). Credentials are rooted on a decentralised Identity (or DID in W3C jargon). Underneath the Bridge ...
-----
To keep reading, please go to the original article at:
IOTA Foundation Blog