This article was first published on IOTA Foundation Blog
-----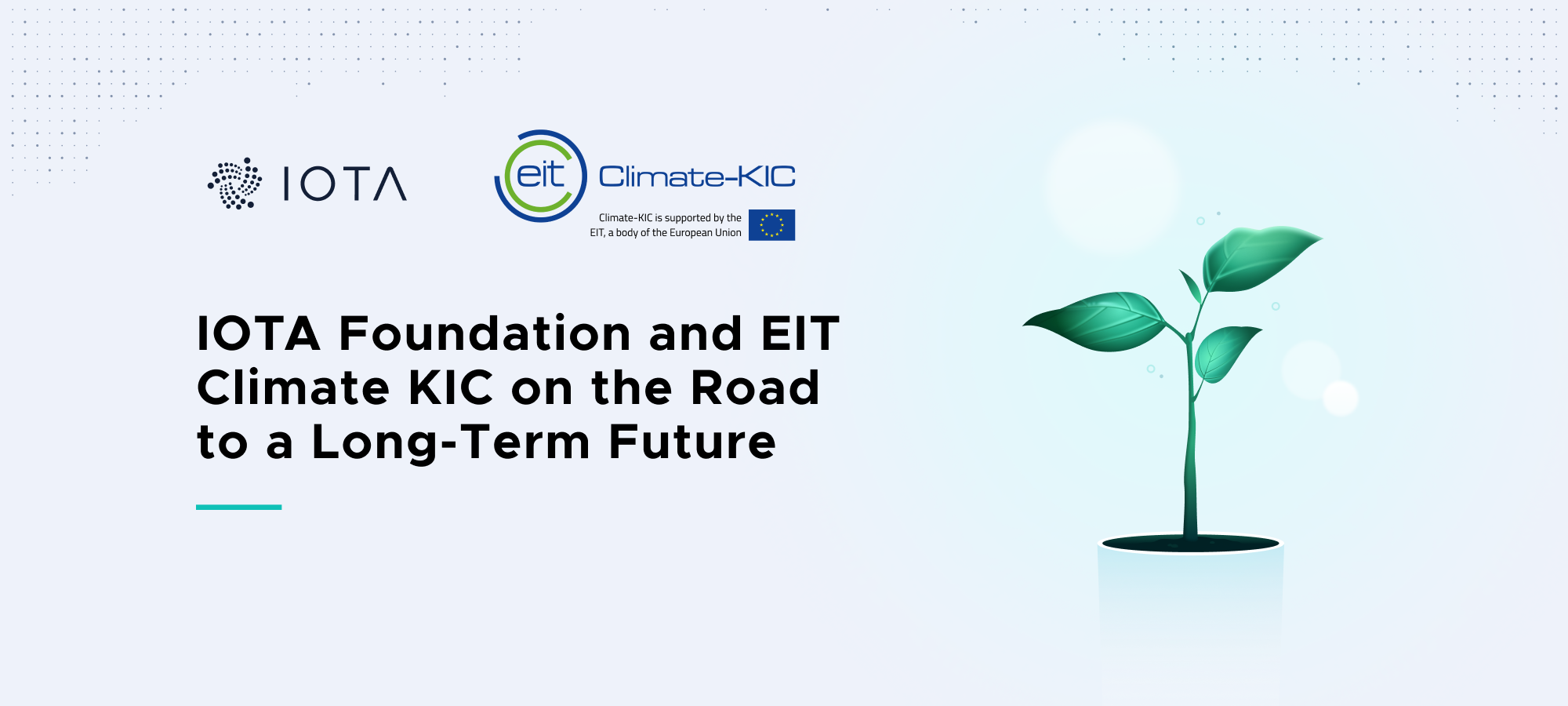 This is the first of a three part series on IOTA in the Deep Demonstration on Long-Termism.

Last year, we proudly announced our collaboration with EIT Climate KIC, the leading European Climate innovation community as part of the Deep Demonstration on Long-Termism. In this short series, we want to share with you our learning and insight from this novel approach. In this part, we will explore the concept of Long Termism, how EIT Climate KIC orchestrates a diverse group to design new tools and interventions and how the IOTA Foundation contributes to this initiative.

Many of today's most urgent challenges such as climate change and depletion of ecosystems can be traced back to short term optimization in our social systems and organizations. Financial investments are judged on their returns in a few years, resources are being exploited despite negative long-term externalities. But it must not always be like this: Throughout history, human societies found and came up with and codified ingenious ways of ensuring the long-term sustainability of their culture. One notable and well-known example of this is the so-called seven generation stewardship practiced by the Iroquois. It requires the current generation to live and work for the benefit of the seventh generation into the future and reflect their actions based on the values and work of generations that preceded them. Rather than preventing, technology often accentuates shortcomings by replacing local, proven governance structures and yet again optimizing and reinforcing mechanisms of systemic short termism. This needs to change, and decentralized technologies might just be our best bet.

Breakthrough innovations provide avenues for society that were previously unthinkable. Bitcoin and subsequently IOTA can be seen as external shocks that opened new opportunities and indeed a new lens for understanding and shaping our future. At the IOTA Foundation, we believe that ...
-----
To keep reading, please go to the original article at:
IOTA Foundation Blog