This article was first published on IOTA Foundation Blog
-----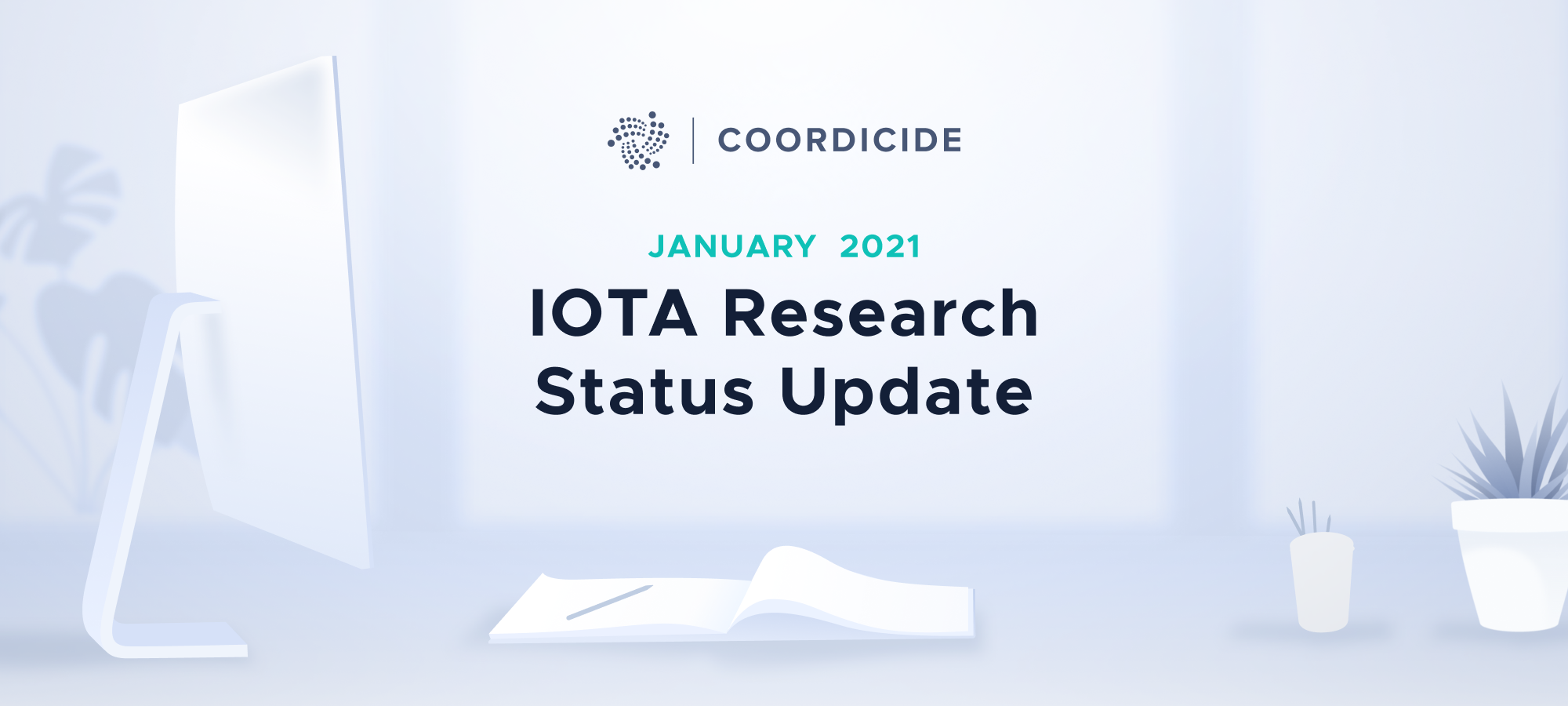 Happy new year to everyone! We're excited to enter this new year with so much progress set to unfold. As many of you who have been following along and testing Pollen with us already know, our testnet implementation of Coordicide is approaching a complete state - meaning we are close to having a real world implementation of Coordicide. There are of course still some critical tasks to complete, but we are very much looking forward to our official Nectar launch — our full Coordicide implementation on testnet. This will be a big step for us in the Research Department, and we know for everyone in the IOTA Foundation and community as well. For now, please enjoy the latest group updates below.
---

Pollen Testnet Implementation. Last month we released Pollen testnet v0.3.2 and a few subsequent versions (v0.3.3 and v0.3.4) with different fixes. The main features of those updates are the addition of FPC statements written in the Tangle, clock-based time to message metadata, syncing improvement and more. The team has also experimented with a new database based on Pebble, but concluded that, for the moment, BadgerDB is more stable. We will continue experimenting with Pebble once GoShimmer data flow will be refactored.
To this end, we have redesigned the overall data flow, from the inbox of incoming messages, to their processing according to the new scheduler. More specifically, upon reception of a message from the gossip layer, several filters, such as recently seen bytes, message syntactic validation, signature check and adaptive proof of work check are executed. Then, the message store creates the metadata and triggers the message stored (deleted) event. Subsequently, voting on the timestamp quality, solidification and both parents eligibility and age checks are performed.
Finally, the scheduler manages when the ...
-----
To keep reading, please go to the original article at:
IOTA Foundation Blog