This article was first published on IOTA Foundation Blog
-----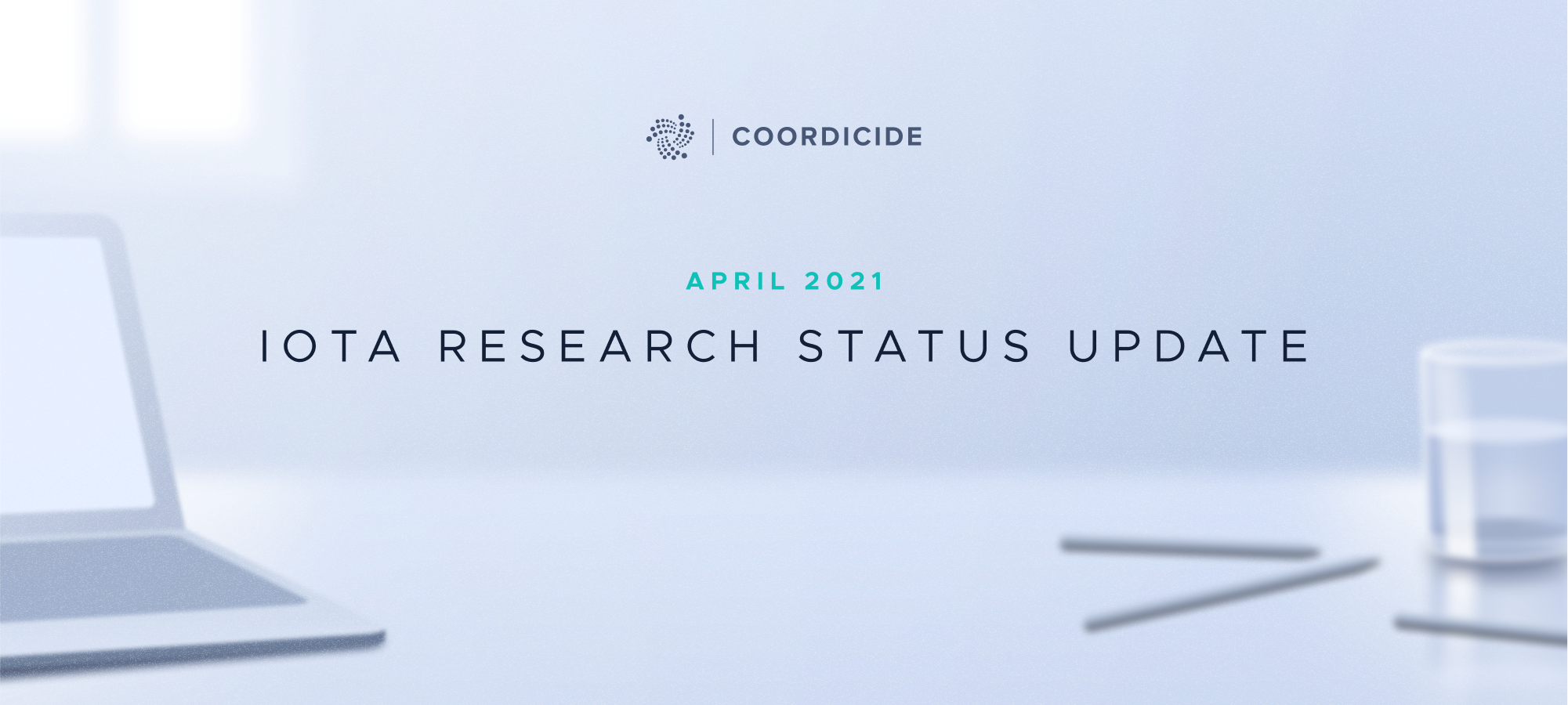 This month has been quite busy for us, as we enter the home stretch on our way to delivering Nectar, the first feature-complete implementation of our fully decentralized, Coordinator-free network, due in a few weeks! Our groups have all been making excellent progress in turning our research results into usable components, a goal which we are proud to play our part in achieving.
A few important achievements this month have furthered progress toward releasing the Nectar stage of our Coordinator-free network, including: implementing mana in the Pollen testnet, which allows us to study attacks under realistic network conditions; nearing completion on our formal specifications, which allows us to communicate the protocol better to partners and other interested parties, as well as providing the groundwork for the standardisation of the IOTA protocol; and completion of our autopeering paper, which is a validation of one of our network components. Below are updates from our research groups detailing these and other advances from the past month:
---
Pollen Testnet Implementation. The team rolled-out several iterations of the Pollen testnet, starting with v0.5.0 that introduced mana (the reputation system), as well as congestion control (which regulates access to the Tangle), to test its first iteration and study its distribution in such an environment. With that release we added a series of new APIs, a new mana section on the local dashboard, the Pollen Analyzer dashboard as well as on the Grafana dashboard. Both the GUI and CLI wallets have been updated to allow the user to define the identity of the node as the receiver of the access and consensus mana pledge of a transaction.
We have also refactored the Consensus Manager component to be agnostic with respect to the actual consensus mechanisms implemented. In this way, GoShimmer can be seen not only ...
-----
To keep reading, please go to the original article at:
IOTA Foundation Blog