This article was first published on IOTA Foundation Blog
-----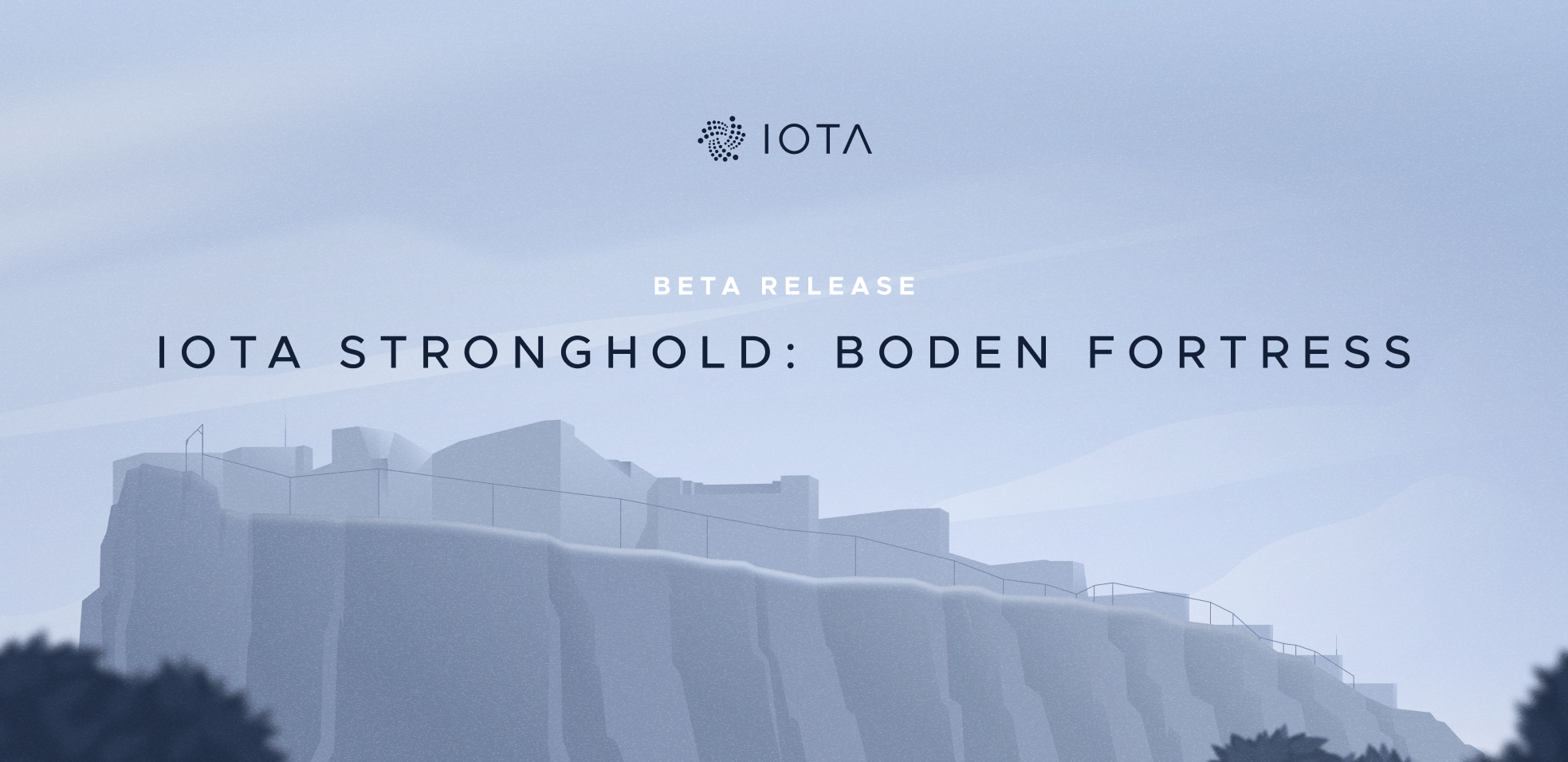 Stronghold is an open-source software library that was originally built to protect IOTA Seeds, but can be used to protect any digital secret. It is a secure database for working with cryptography, which ensures that secrets (like private keys) are never revealed. It provides its own peer-to-peer communication layer, so that different apps can securely communicate using the state-of-the-art Noise Protocol over libp2p. Stronghold will form a secure base for the new IOTA Firefly wallet and will be integrated into IOTA Identity.
We dubbed this Beta release "Boden Fortress", after the fortification in Northern Sweden set up to protect the country and its transport of the "coin of industry" - iron ore - during the world wars in the first half of the 20th Century. Its utility proven, it found use continuing throughout the Cold War. Like Stronghold's Beta release is intended to be, the Boden Fortress was a temporary solution destined to be short lived and dismantled after it's service period. That said, the Boden Fortress was in use for almost a hundred years. We are pretty sure that Stronghold's Beta will be much, much shorter than that.
Today, three months after the Alpha release, we are happy to announce the Stronghold Beta. This version offers guarantees about the API, client logic and snapshot format - which will only change if security vulnerabilities are found. Being at this stage qualifies Stronghold for a full external audit, the completion of which will be a milestone that Stronghold needs to reach for the publication of its stable 1.0.
If you need a refresher about how Stronghold works, our resident Meme Lord Navin from the IOTA Foundation Board made a wonderful little diagram explaining what Strongholds will (and will not) do:
Generally speaking, most people won't ever even need to ...
-----
To keep reading, please go to the original article at:
IOTA Foundation Blog