This article was first published on IOTA Foundation Blog
-----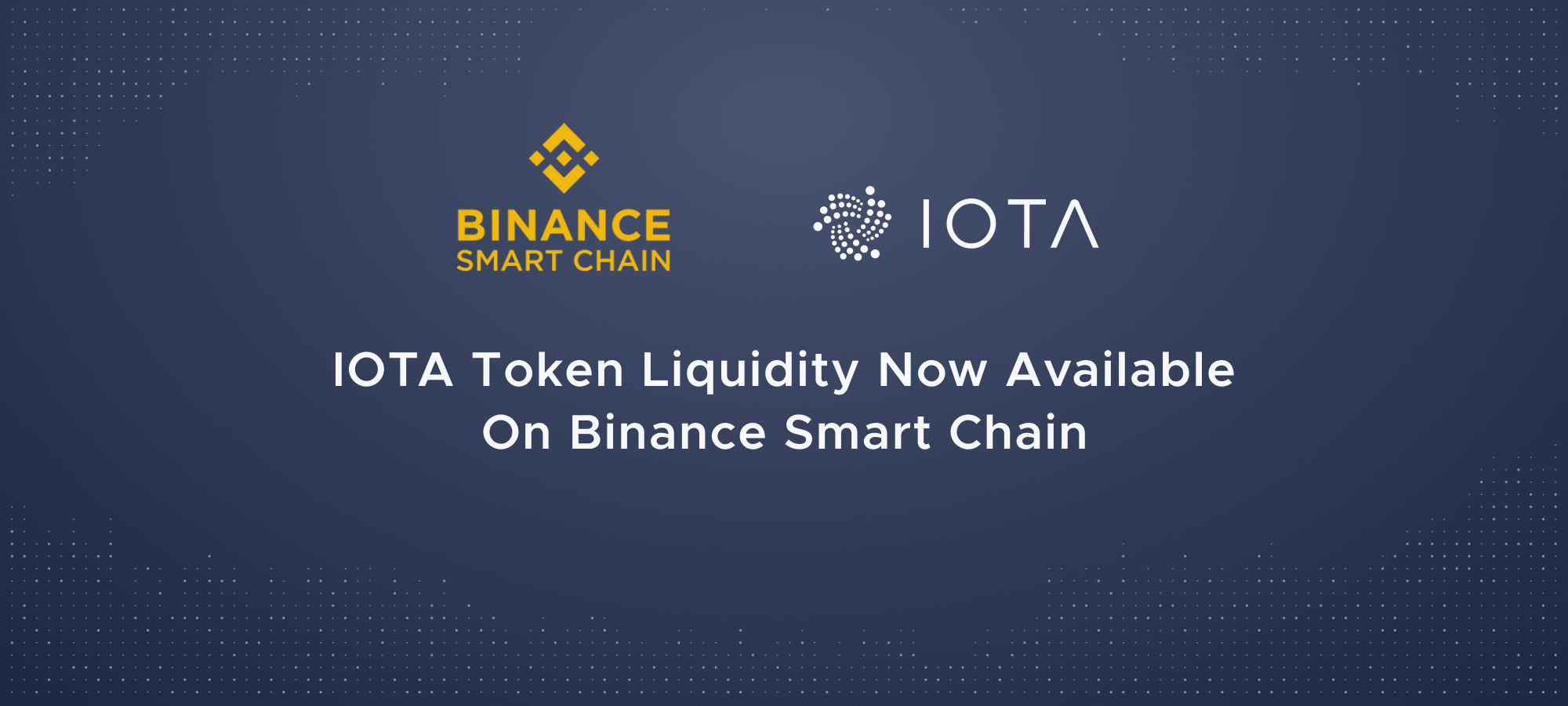 In our continuing effort to build bridges between complementary blockchains, we are excited to share that wrapped IOTA is now available on Binance Smart Chain! Now, with wrapped IOTA on Binance Smart Chain, IOTA holders can use the IOTA Token to participate in DeFi applications on the Binance network. We see this integration with Binance Smart Chain as the first step in growing liquidity across multiple chains, while also preparing for the ability for other assets to live on the IOTA network.
Today is an exciting day for the IOTA network: it is one of the first examples of the IOTA token living on another protocol: Binance Smart Chain. With the release of this feature, the IOTA token's liquidity officially lives on multiple networks! Now IOTA developers can begin to expand the functionality of the IOTA Token onto applications that will eventually bridge IOTA to multiple ecosystems.
What is Binance Smart Chain?
Binance Smart Chain is a blockchain developed by Binance to develop an ecosystem of decentralized applications, NFTs and digital assets.  Similar to Ethereum, developers can deploy native smart contracts onto BSC at significantly lower fees relative to other blockchains on the market today.
What Is Asset Wrapping?
Asset wrapping is the process of taking an asset from one network and allowing it to live on another network.  While there are multiple ways for Asset Wrapping to work, generally it requires that a third party or a group of decentralized parties can custody assets. Once an asset can be custied (or held), a system is created to transparently show all tokens in a given network that are locked for wrapping. With this transparency, a network can then 'mint' a 1:1 representation of a token locked in custody.
With the Binance Bridge, anyone can send IOTA tokens to the ...
-----
To keep reading, please go to the original article at:
IOTA Foundation Blog