This article was first published on Komodo
-----
Join the Komodo Halloween Event tomorrow! You'll be able to come and try out the new release of AtomicDEX, join the Rick & Morty mixer in our community Discord channel, and win prizes for trick or treating on AtomicDEX using Rick and Morty themed test coins!
Komodo Team and community are running the first annual Komodo Halloween Event tomorrow on Oct 31, from 4PM UTC to 10PM UTC to commemorate the historic launch of AtomicDEX v0.3 initial beta. Join Komodo Discord and find your way to the interdimensional whirly dirly ride where we're having a Rick and Morty theme mixer. 
Virtually Trick or Treat With Us
To take part in the Komodo Halloween Event, all you have to do is…
Download the latest version of AtomicDEX to prepare for the Halloween swap event.
Come to our Discord and look for the

#🎃-komodo-halloween-event🎃

channel to join the event anytime between 4PM UTC & 10PM UTC on Oct 31.

Follow the instructions in

#🎃-komodo-halloween-event🎃 to join the

Rick or Morty masqued mixer to win door prizes, and get treats (i.e. bounty rewards) for completing atomic swaps during the event.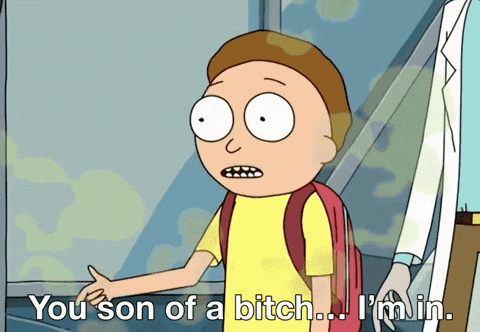 Join Our Community of Ghouls, Goblins, and Ghosts
Learn, Build, Masquerade. Visit our website to learn more about the Komodo project.  
https://komodoplatform.com/

Lurk around our GitHub.
https://github.com/KomodoPlatform
Join the party on Komodo Discord.
https://discord.com/invite/dsEMe2p
...
-----
To keep reading, please go to the original article at:
Komodo