This article was first published on IOTA Foundation Blog
-----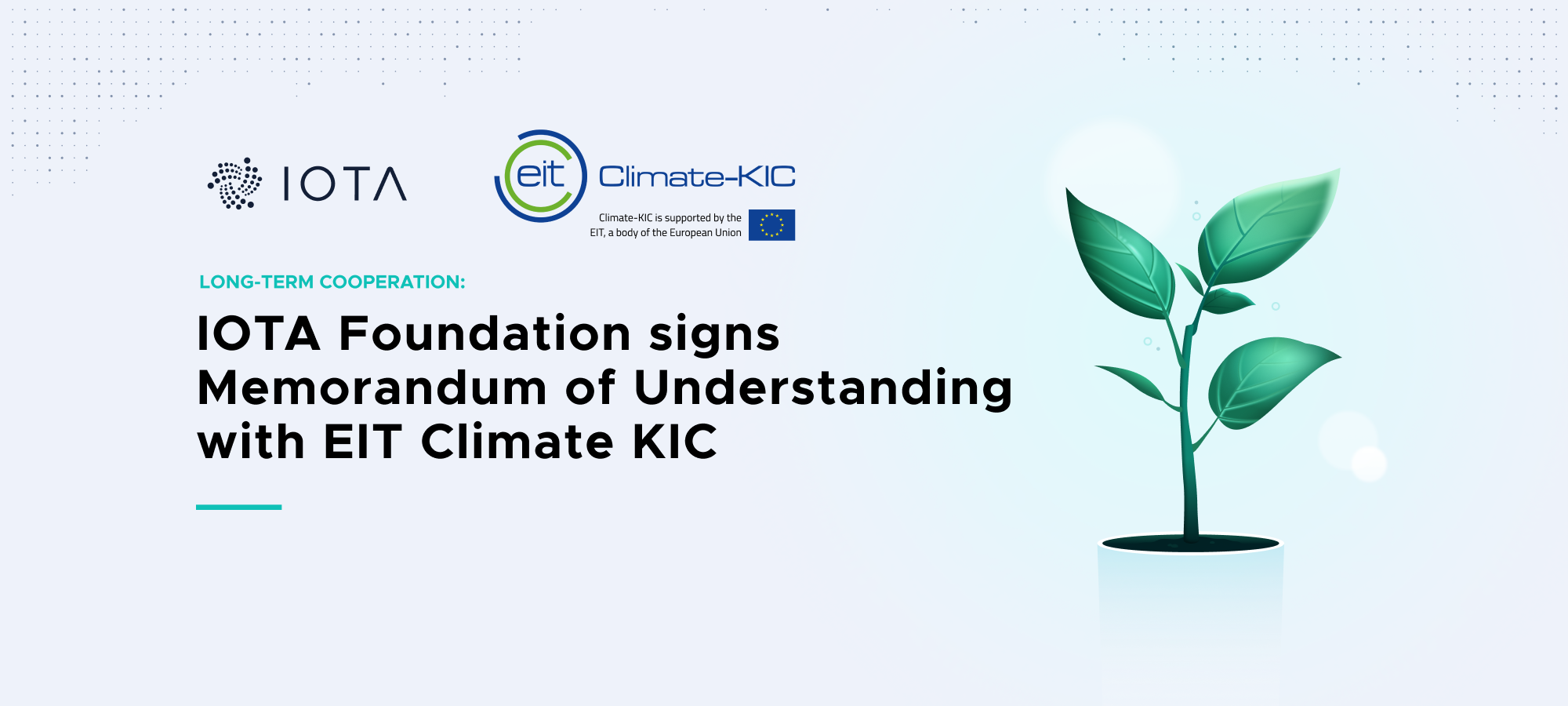 Yesterday, we shared with you the background of our participation in EIT Climate KIC´s Deep Demonstration on Long-Termism, you can find the blog post here. Today, we want to share more of our collective thinking around the institutional and technical infrastructures that underpin the systemic shift toward the long term.

We are happy to share that the IOTA Foundation and EIT Climate KIC have signed a strategic Memorandum of Understanding in order to continue the collective toward long termism in 2021. EIT Climate KIC as the leading European climate innovation community is spearheading the effort to build a new European network of organizations and individuals that are passionate about long term sustainability and shaping the future for generations to come. Together, we are working on hands-on experimentation as well as building the ground-swell movement toward long-termism on both an institutional and financial level.

As we have discussed in our previous post, society is optimized for short-term gain most often. This is often codified in the dark matter that makes our societies tick: the tacit ways of organizing our economic behaviour that often evade our attention. At the IOTA Foundation, we fundamentally believe that a new time requires novel approaches to governance. As the first non-profit foundation in the European Union that was financed with a cryptocurrency endowment, we pioneered such novel arrangements in what we think will serve the IOTA protocol best in the very long term. Throughout the year we have been sharing our learning and have been working with diverse thought leaders and renowned organizations from the field of sustainable finance and economics to strategize how we can create the structure to support long-term impact initiatives.

To give an example: One of the most important challenges of the 21st century will be the restoration of ecosystems and associated ...
-----
To keep reading, please go to the original article at:
IOTA Foundation Blog