This article was first published on Horizen
-----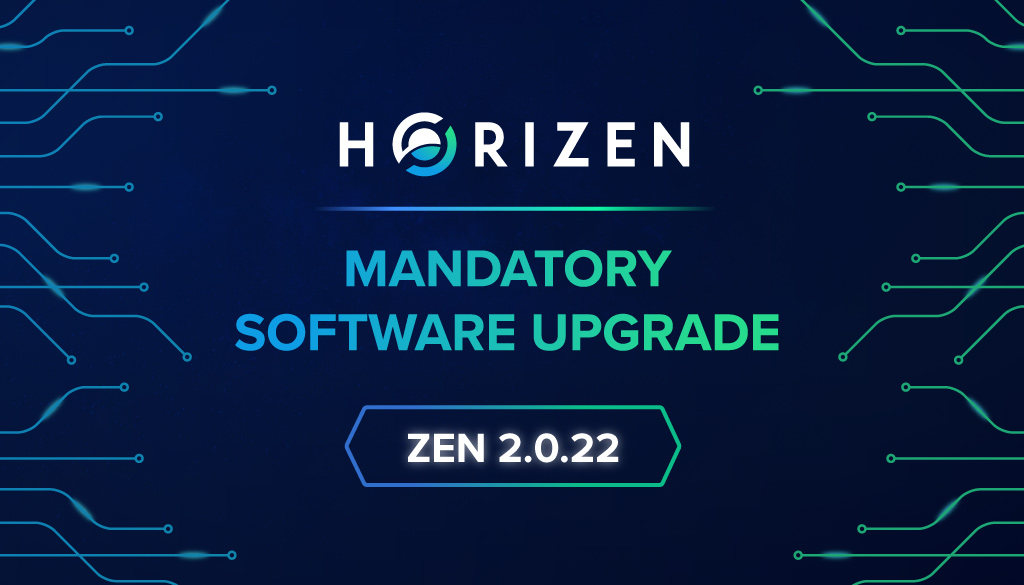 ZEN 2.0.22 replaces the current version, ZEN 2.0.21-1, which is set to deprecate (no longer run). The focus of this version is security hardening, reward halving preparation, and general maintenance. 

IMPORTANT: This upgrade doesn't affect Sphere by Horizen users who use the wallet on light mode. The upgrade only affects exchanges, pool operators, and node operators. 
As part of our commitment to security, Horizen commissioned a third-party code audit with a company called Coinspect. Coinspect identified 1 high, 4 medium, and 2 low-risk vulnerabilities. All issues are resolved with ZEN 2.0.22. The Coinspect report will be available at a later date.
Please update your ZEN software before the 17th of November. The new 2.0.22 version is available now at https://github.com/HorizenOfficial/zen/releases/ or through the APT repository. The upgrade for Horizen's Swing wallet is available here. 
...
-----
To keep reading, please go to the original article at:
Horizen