This article was first published on Horizen
-----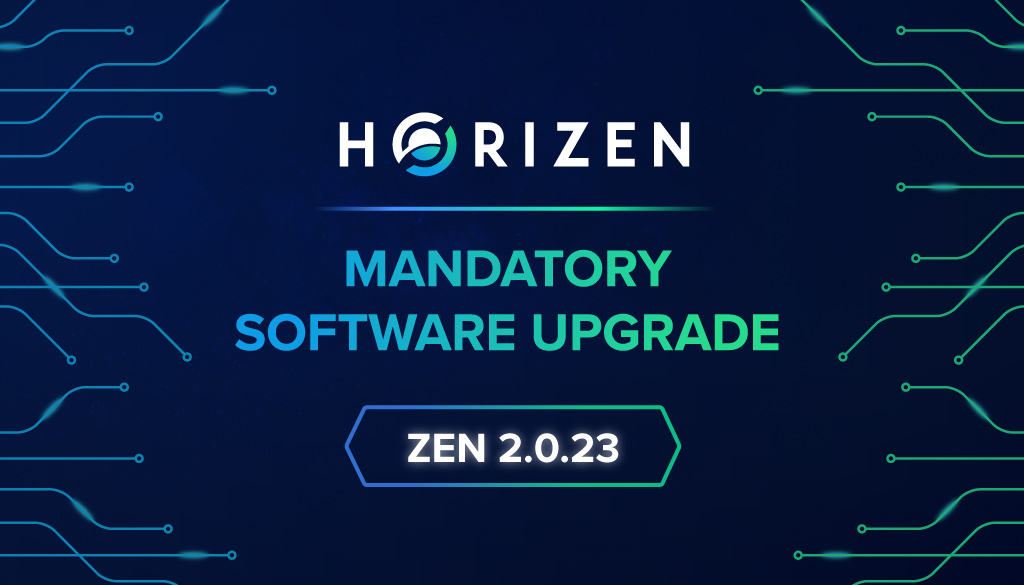 ZEN 2.0.23 replaces the current version, ZEN 2.0.22, which is set to deprecate (no longer run). The focus of this version is maintenance and performance improvements. 
Please update your ZEN software before the 21st of April. The new 2.0.23 version is available now at https://github.com/HorizenOfficial/zen/releases/tag/v2.0.23 or through the APT repository.
HORIZEN WALLET UPGRADES:
You must upgrade your wallets ONLY if you use Sphere by Horizen on full mode or Swing wallet. 
WHAT ARE THE UPDATES IN ZEN 2.0.23?...
-----
To keep reading, please go to the original article at:
Horizen