This article was first published on IOTA Foundation Blog
-----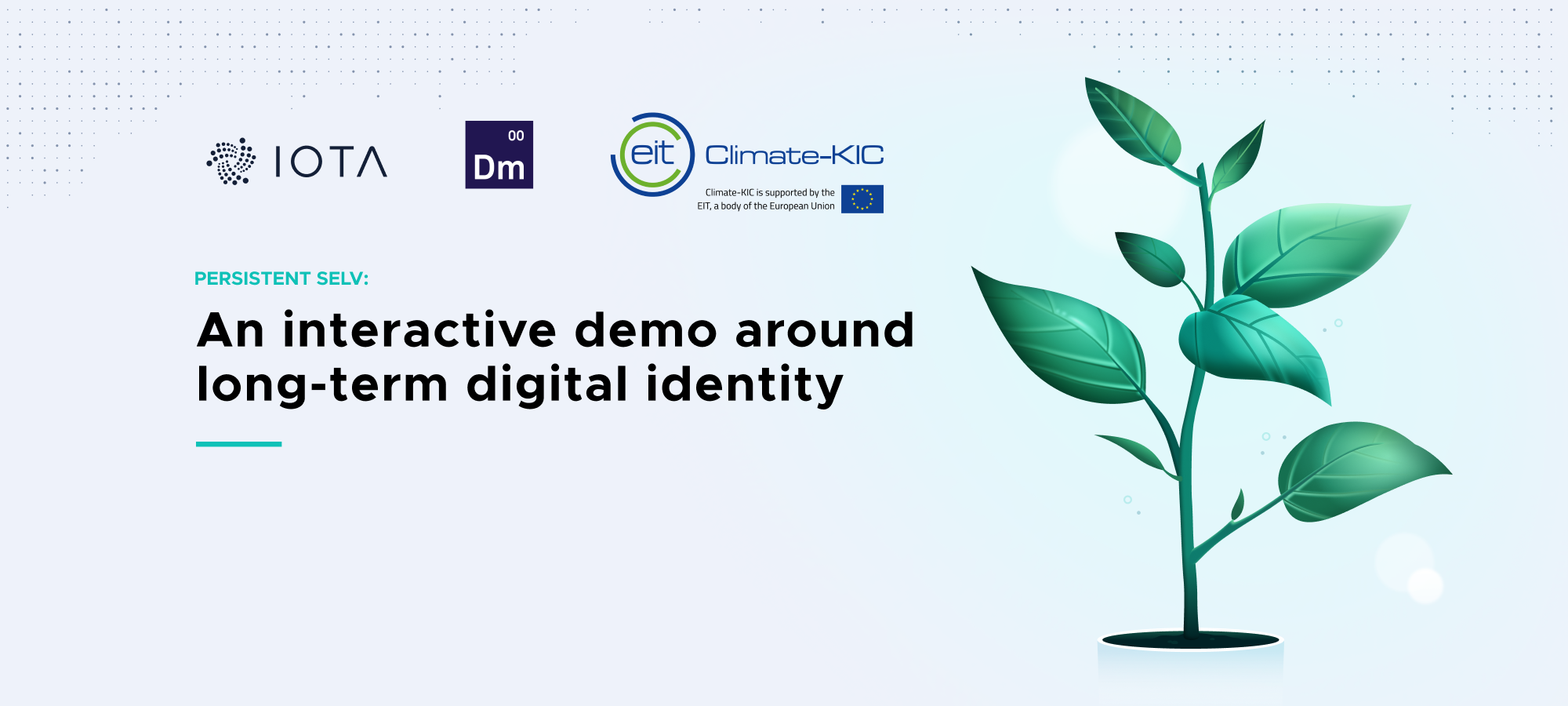 Persistent Selv: An interactive demo around long-term digital identity
This is the third and final part of our 3-day series on the EIT Climate KIC Deep Demonstration. If you want to learn more about the idea behind the program, you can reread part one, while part two gives an overview of the broader vision of our partnership with EIT Climate KIC.

Today, we want to share with you the result of an experimental demonstration project we have been working on with a number of compelling partners. First and foremost, this demo is the result of a collaboration with Dark Matter Labs, a strategic discovery, design and development lab. Built on Selv, IOTA´s self-sovereign identity (SSID) demonstration platform, we want to give you a glimpse into digital identities and how they can impact mankind's sustainability in the future. It is important to stress that this is an experiment and collaborative thought experiment and we are grateful to EIT Climate KIC to have the foresight of supporting such bold developments. But before we share with you the demonstration, we want to give you more background on the underlying thinking regarding digital identities and the concepts that went into this playful experiment:

Me, myself and my many identities
When talking about self-sovereign identity, we often see the great opportunities that technology in general, and distributed ledgers specifically, can create by empowering people and providing identities to the one billion people currently without legally accepted means of identification. But the road to a universally accepted, and more importantly, privacy-preserving and secure implementation of self-sovereign digital identities on a large scale will still be a long one and many challenges such as GDPR compliance are yet to be solved. Selv has a number of unique strengths as a platform, which are necessary key ...
-----
To keep reading, please go to the original article at:
IOTA Foundation Blog