This article was first published on IOTA Foundation Blog
-----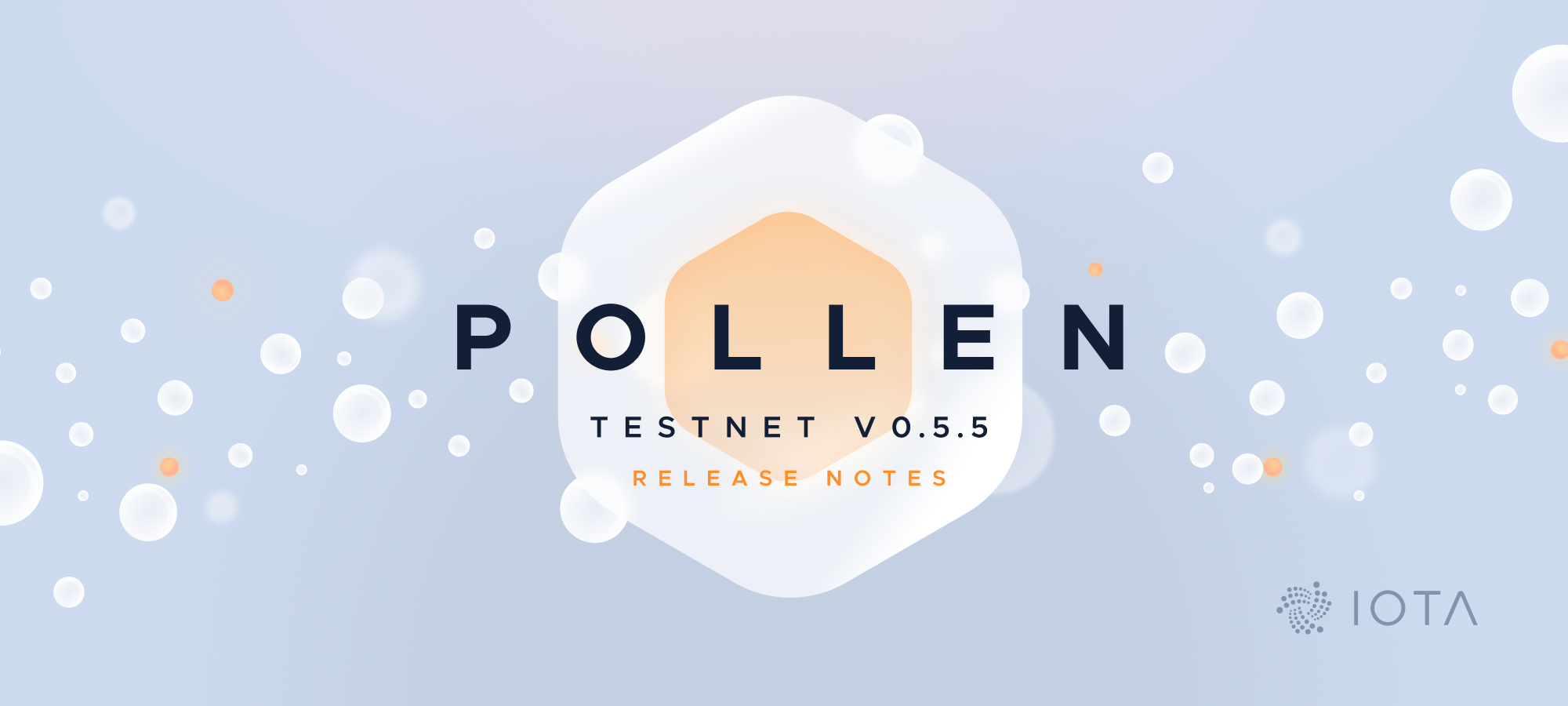 We are happy to release a new version of our Pollen testnet v0.5.5. After introducing Mana in our testnet a couple of weeks ago, we are thrilled to start using it with two of the Coordicide modules: consensus (FPC) and autopeering. As you probably can imagine, this is a very important step for us and for the upcoming "Nectar" stage of the Coordinator-free, fully decentralized version of IOTA.  With your help, we can tune some of the parameters to find a desirable trade-off between performance and security of the network.
The full list of changes include:
Integrate Mana with FPC
Integrate Mana with the Autopeering
Add several FPC optimizations
Add dRNG diagnostic API
Simplify memory usage of dashboard and align to Grafana
Add a chart for stored, solidifier, scheduler and booker MPS
Update to latest hive.go
As for the previous release, this version bump resets the network as well as the Tangle, and all the balances and tokenized assets.
Mana in FPC
The Fast Probabilistic Consensus (FPC) protocol is used as part of the consensus mechanism in the Coordicide solution, and you can find a more detailed description in the FPC blogpost. So far this consensus module has equally treated the opinions of every node, however this offers no protection against Sybil attacks, where adversaries run hundreds or even thousands of nodes, to disrupt the consensus. With the integration of Mana instead, nodes will form their quorum by selecting nodes to be queried proportionally to their Mana.
This integration is a first significant step to test our mana system as a sybil protection and reputation system in a testnet environment. We expect some interesting results coming out of this implementation since we also introduced several experimental improvements to the protocol that were brought forward by both internal ...
-----
To keep reading, please go to the original article at:
IOTA Foundation Blog