This article was first published on IOTA Foundation Blog
-----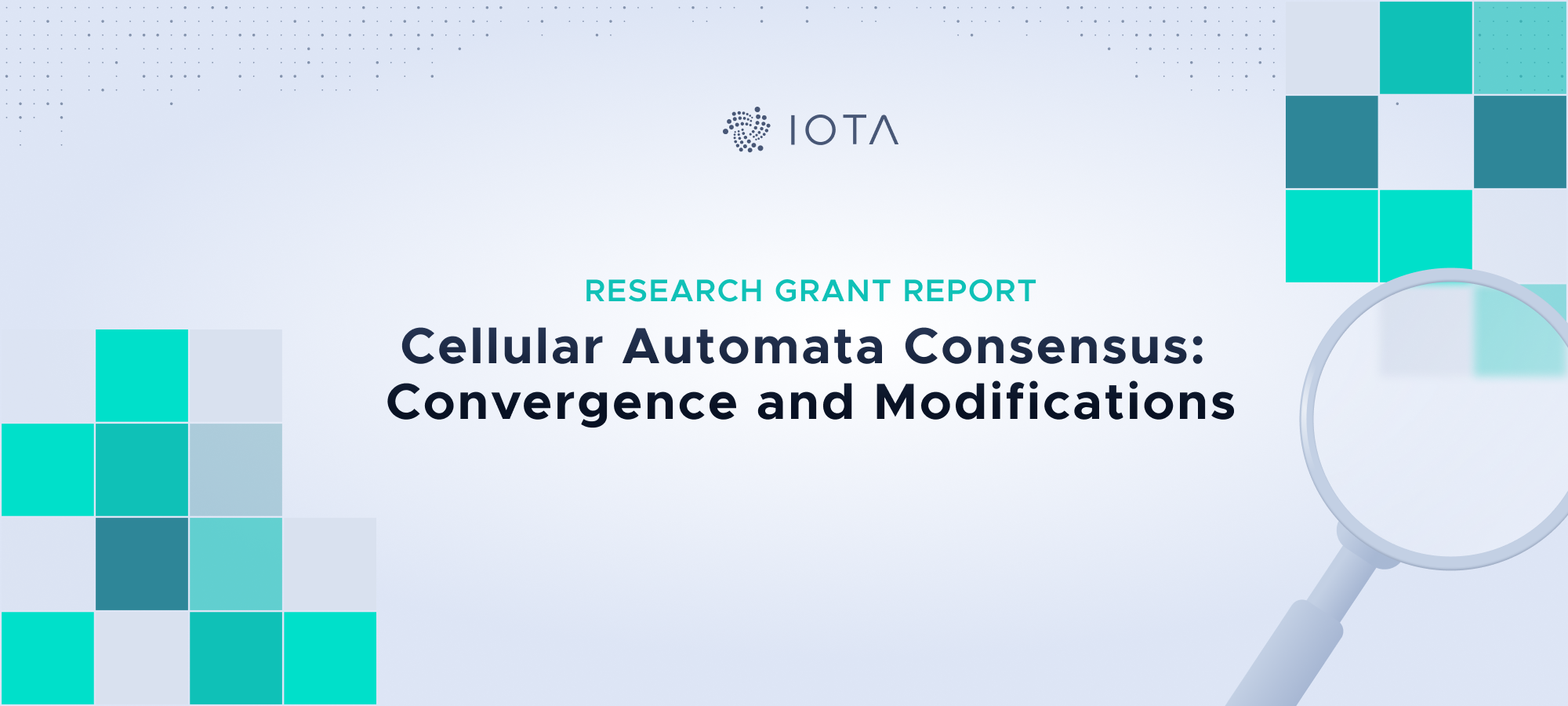 As you might recall, in November of last year we announced a grant for studying Cellular Automata and Autopeering Optimization. That work has now been completed by our outstanding grantees, and this post contains a summary of the research and its conclusions.
Although the outcome was not positive for Cellular Automata's (CA) inclusion in future upgrades of the IOTA protocol, the research led to new insights that helped us with other aspects of Coordicide. It also underscores the importance of doing the rigorous research necessary to tackle difficult problems taken up by our team. This research is a wonderful example of venturing into the unknown, and as a necessary part of understanding what works, what doesn't work, and why. Only by stepping into unknown territory, one might stumble upon unexpected aspects that can turn out to be highly beneficial.
We are grateful for the knowledge gained from this research. We are also grateful for the positive results of the research, which include a proposal for modifications to the voting protocol, and also an implementation for the ar-row autopeering algorithm. Much thanks to Radosław Michalski, Daria Dziubałtowska, and Piotr Macek for their excellent and thorough work, and for the text that follows!
Research Introduction
The purpose of our research project was to analyse the impact of graph configurations on reaching consensus for the CA algorithm. To do so, within the project we analyzed the structural properties of graphs generated by the ar-row and salt-based autopeering methods, i.e. the methods for establishing links between IOTA nodes. Secondly, we moved towards studying the impact of graph configurations, specifically regarding how the cellular automata-based consensus reaches stability and, if not, how to overcome these situations. Based on the results of these two analyses, we also proposed modifications to the voting protocol to avoid ...
-----
To keep reading, please go to the original article at:
IOTA Foundation Blog