This article was first published on IOTA Foundation Blog
-----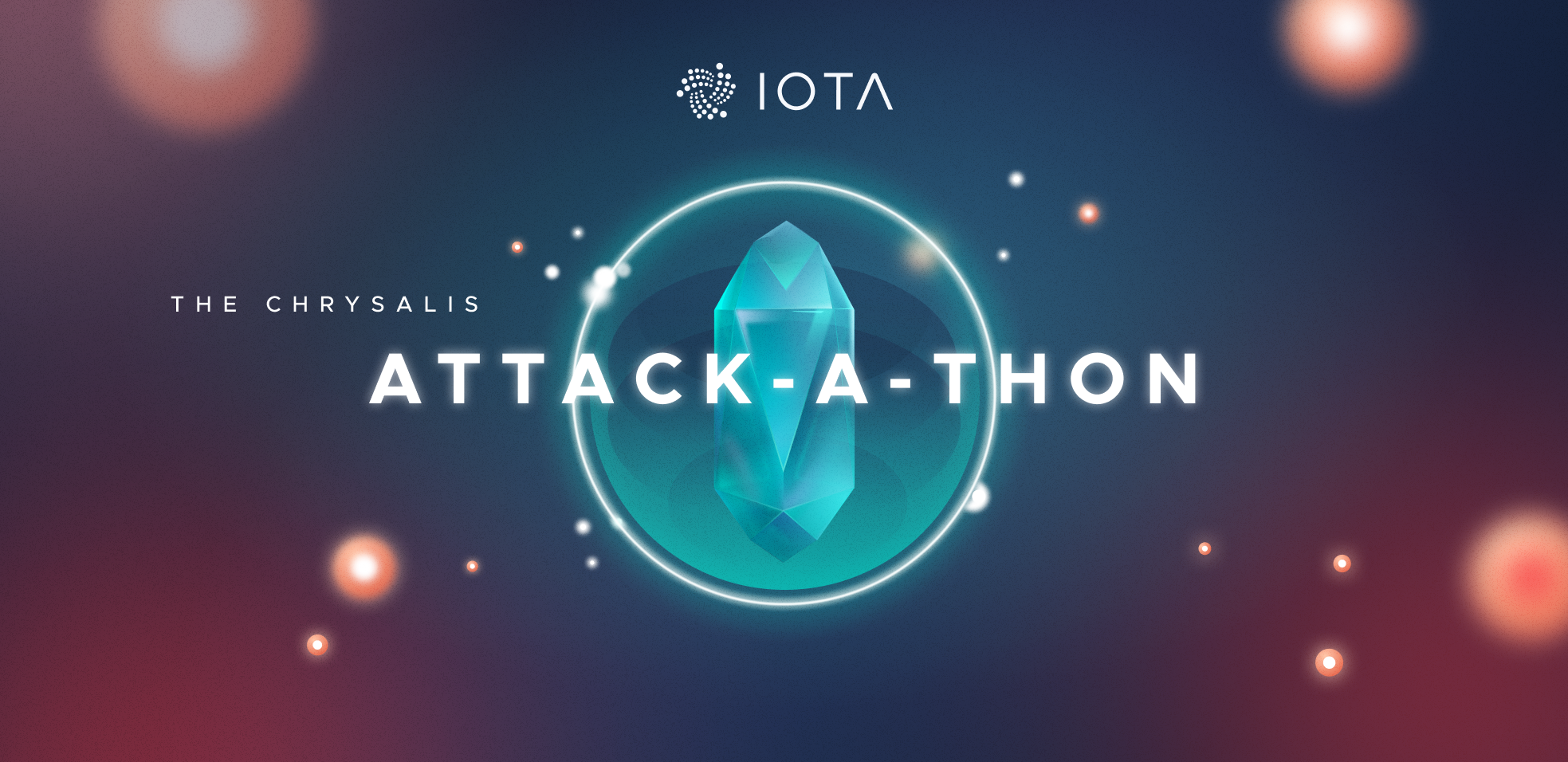 The IOTA Foundation members and the IOTA ecosystem are eager to see Chrysalis on mainnet. Now after months of development, testing and auditing by external companies we are nearly ready for the transition to Chrysalis.
In the lead up to the network upgrade we are inviting the IOTA community members to the Chrysalis Attack-a-thon!
With the Attack-a-thon we would like to challenge you to try and break different parts of Chrysalis. You will be rewarded for your findings.
The Chrysalis Attack-a-thon is a security researcher/developer/rustacean oriented challenge. Everyone is invited to join and try to grab a few small prizes. It's intended as a fun community experience, which you will see reflected in the rewards.
The Attack-a-thon runs for around 10 days: it starts on the 18th of March 2021 at 2PM UTC and ends with the 28th of March 2021 at 11:59 PM UTC.

Note. Don't mistake this with IOTA's "incentivized testnet" which will be launched after the Coordicide testnet reaches its "Nectar" stage.
The scope of the Attack-a-thon challenge
In the scope of the Chrysalis Attack-a-thon are the following IOTA components:
Categories, rewards and how to participate
There are lots of areas to explore in the Chrysalis upgrade, therefore we have defined categories for the submissions. Every category is connected to one or more rewards....
-----
To keep reading, please go to the original article at:
IOTA Foundation Blog