This article was first published on Horizen
-----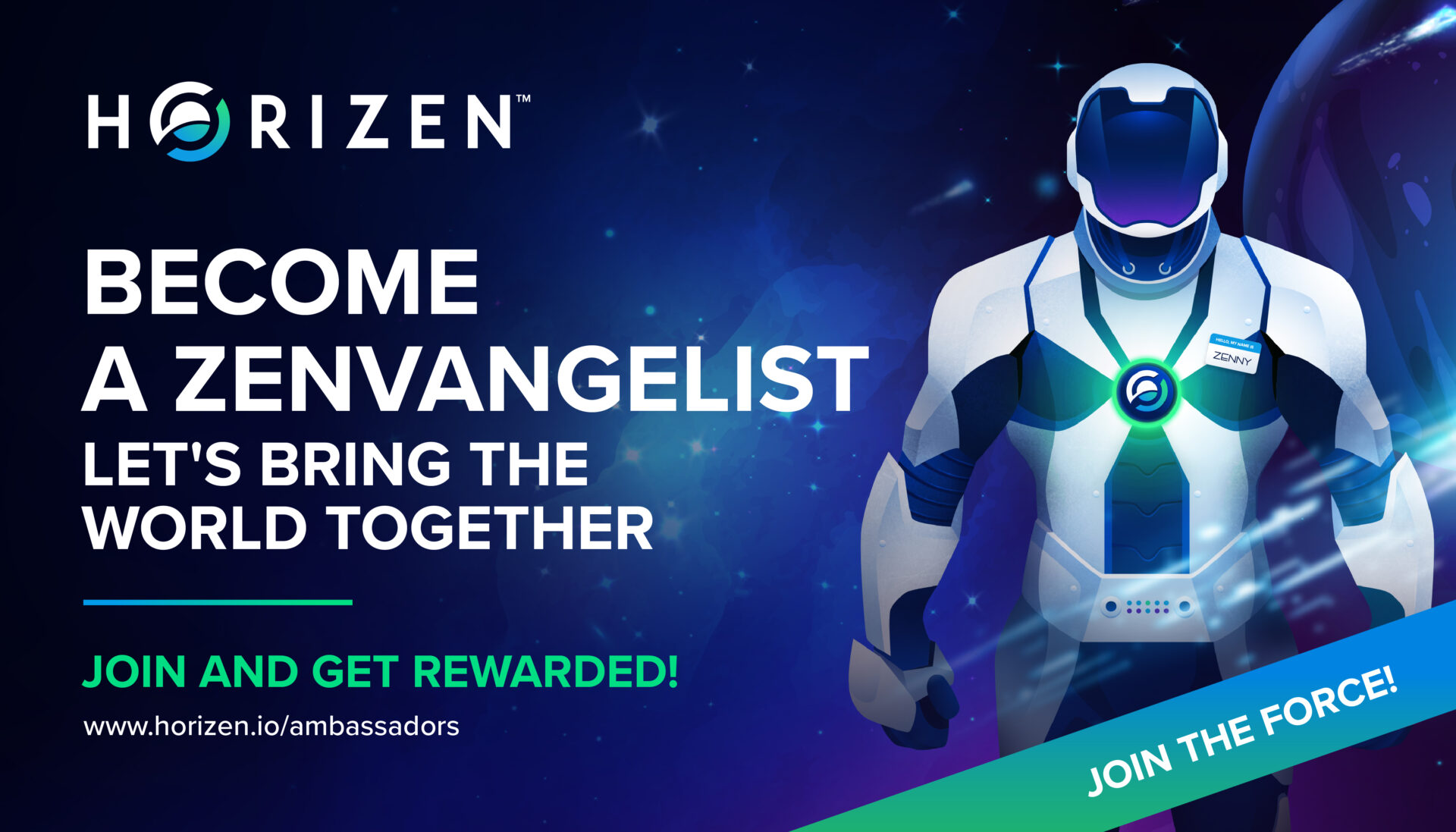 We are excited to announce the release of the new Horizen Ambassador Program. The program focuses on supporting our Zenvangelists and giving them the flexibility and support they need to succeed in their goals!
The new program is a "design your own" style program where potential ambassadors can determine the best fit for them. We want to help each other grow! Anybody can contribute to our ecosystem using their own special skills. 
Incentives for Everyone!
The new program also includes a new way to incentivize our community and Zenvangelists alike!

The new incentives are separated into two different types. There are tasks that anybody can do and earn some ZEN. These tasks will be available on our Discord server and include tasks like sharing specific Horizen content on Twitter, spreading the word about Horizen to content creators, and more! 
Then there are incentives for our Zenvangelists that are available on the Horizen Developer Environment and range from content creation like YouTube videos, articles, and how-to documents to existing content translations and more! 
Daily tasks and Zenvangelist tasks are already available on Discord and HDE! Head to #Daily-Tasks on Discord to start earning bounties! 
Welcoming our new Zenvangelists!
We are excited to welcome Darren, Manon, Michael, Sidarta0, Thretto, and Zicen to the Zenvangelist Program.

Darren runs a Horizen website for sharing the latest project updates and more! Manon is a very well-known project volunteer who also creates YouTube videos. Michael is the person behind the Horizen Clips YouTube channel and records our Weekly Insiders. Thretto is the original Zenvangelist! He is often seen in our social channels helping out newcomers and held Horizen events before COVID-19. Zicen works closely with Guan Yin to evangelize Horizen in China. He can be found at local events and more!
How ...
-----
To keep reading, please go to the original article at:
Horizen