This article was first published on IOTA Foundation Blog
-----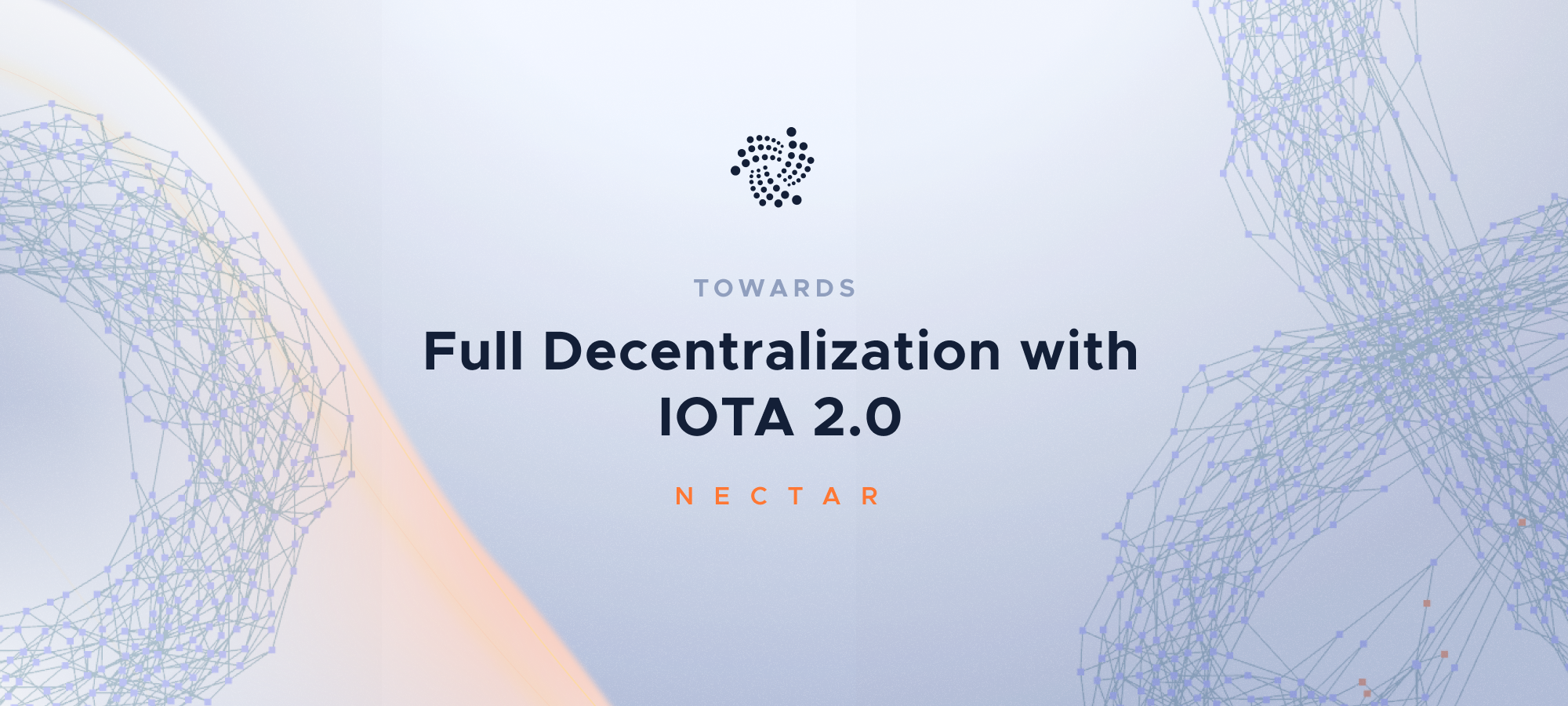 An update on where we stand to achieve our ultimate goal of full decentralization
The successful completion of the Chrysalis upgrade last month has marked a new dawn for IOTA. After more than a year of extensive development and the successful deployment of the new network, the Foundation together with its ecosystem are confident that the current version of IOTA running in production on the mainnet, is one of the best base protocols in the industry. Nothing has been left untouched. The entire software stack including both node implementations (written in Go and Rust), all client libraries, and the wallet were built from scratch to reflect the magnitude of changes introduced in this new upgrade.
Few projects can claim to have successfully reinvented and engineered an entirely new protocol architecture. It is an immensely complex task to implement and launch a new network with an overhaul of the software stack consisting of tools, libraries, third-party integrations and even a new wallet. In addition to that, the upgrade required us to deploy a secure bridge to transfer assets from the previous (now legacy) IOTA network to the Chrysalis network in a trustless and decentralized way. Nearly $2 Billion worth of IOTA tokens were transferred through our decentralized asset bridge between the networks so far, guided by an intuitive and fully automated process within the Firefly wallet.
Looking at all the applied changes, IOTA today is a completely new project:
A new signature scheme with re-usable addresses (EdDSA) and faster, more secure hashing
Atomic Transactions which reduced the transaction size from 1.7kb to less than 100 bytes
Switching to UTXO to allow programmability and scripting of transactions - and preparing the network for the eventual introduction of digital assets on the IOTA mainnet
Optimizing wherever possible, including the tip selection algorithm, ...
-----
To keep reading, please go to the original article at:
IOTA Foundation Blog