This post first appeared on the WirexApp Blog
As 2018 draws to a close, we're taking a look back at everything that's been accomplished here at Wirex. It's been an exciting year for us: we've launched new products, won awards and cross-continental races, made our mark at FinTech conferences around the world and overseen the grand openings of new Wirex offices in all four corners of the globe.
In our final post of 2018, we're celebrating all of it. Check out our Wirex 2018 highlights timeline – ideally over a glass of mulled wine and a small mountain of mince pies.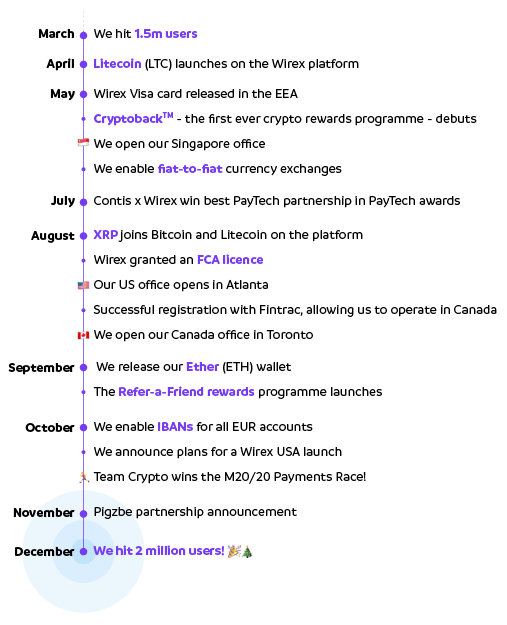 If you haven't already, download Wirex now from the App Store or Google Play or follow us on Facebook, Twitter, Instagram or Telegram.
The post Wirex 2018 Roundup appeared first on Crypto-Friendly Currency Accounts.
To keep reading this article, please visit the original post at the WirexApp Blog